---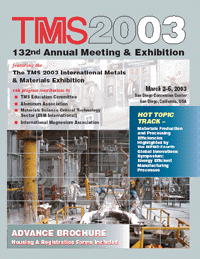 ---
ABOUT THE PRESENTER
---
Gord Bacon graduated with a B. A. Sc. In Mineral Processing Engineering (1967) and a Ph.D. in Metallurgical Engineering (1979), both from UBC in British Columbia in Canada. His early career was in the potash and copper industries with IMCC Corp and Kennecott respectively. He then founded Bacon Donaldson and Associates Ltd.; a Vancounver, B.C. Canada based firm. This firm is a consulting metallurgical firm providing physical and extractive metallurgical services to the resource industries around the world. He was president and senior partner for twenty-one years. During this period he was an Adjunct Professor in the Metals and Materials Engineering and Minerals Engineering Departments at the University of British Columbia for 10 years.

Gord then joined Sherritt Gordon Mines Ltd. As the Research Director and then became Vice President, Technology, for Sherritt International. Then he joined Inco ltd. As Vice President of Primary Metals Technology, then added Engineering to become Vice President of Technology and Engineering, the position he currently holds. Gord is a Professional Engineer in B.C., Alberta and Ontario, Canada and a Fellow of the Institute of Mining and Metallurgy in England.
---
Date: Tuesday, March 4, 2003
Location: San Diego Marriott Hotel & Marina Marina Ballroom E
Time: 12:00 PM–1:45 PM

"Developments in the Processing of Nickel Ores and Concentrates"


Presented by:
Dr. Wm. Gordon Bacon, Vice President, Technology and Engineering, Inco Ltd.

About the topic:
There have been significant developments in the exploitation of nickel ores and concentrates the last decade that will reform nickel production in the near future.

Luncheon tickets are $30 and may be purchased at the TMS Conference Registration Desk. Tickets will NOT be sold at the door.