---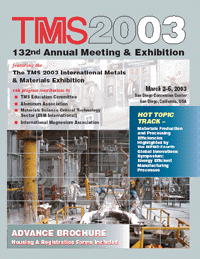 ---
ABOUT THE PRESENTERS
---

Daryl Cox
has been a member of the research staff at the Oak Ridge National Laboratory (ORNL) since 1990. He has been heavily involved in the analysis of failure characteristics for fluid system components used in commercial nuclear power plants. He is currently involved in the design and construction of flow test facilities to support various types of research and energy optimization efforts for industrial pumping systems, and manages a flow test loop at ORNL.
Mr. Cox is a former member of the ASME Operations & Maintenance Working Group on Air-operated valves. He holds a BS in Mechanical Engineering from the University of Cincinnati.
He was formerly employed with the General Motors Corporation and the Tennessee Valley Authority, where he served on the corporate staff supporting engineering design.
---
PUMPING SYSTEMS ASSESSMENT WORKSHOP

In cooperation with the U.S. Department of Energy, Office of Energy Efficiency and Renewable Energy
Dates:
Sunday, March 2, 2003• 8:30am-5:00pm

Presented by:
Daryl Cox, Oak Ridge National Lab
Fees:
Members $475, Non-members $560


Sponsored by: TMS Materials Processing and Manufacturing Division

Who Should Attend:
Anyone involved with the use, management, or maintenance of pumping systems will find beneficial elements in the course. The course is applicable to engineers who need to understand the pump as part of a system rather than a single component. Managers will find useful tools for estimating the cost of particular modes of operation, and understand how to quantify identified energy savings.

Course Overview:
Centrifugal pumps consume a large fraction of the energy used in American industry. 60% of industrial motor-system energy is related to fluid handling
This workshop provides an in-depth discussion of energy efficiency factors for pumping systems, with an emphasis on considering the system instead of just components. There are three sections to the workshop.
An overview of pump, motor, adjustable speed drive, and fluid system performance characteristics
Practical issues involved in field measurements of fluid and electrical data
Use of the PSAT software, including application to real-world situations (case studies)
PSAT is a software program developed for the U.S. Department of Energy. Its purpose is to assist users in assessing the extent of energy savings opportunities in pumping systems. PSAT relies on field measurements of flow rate, head, and either motor power or current to perform the assessment. Using algorithms from Hydraulic Institute standards and motor performance characteristics from the MotorMaster database, PSAT quickly estimates existing pump and motor efficiency and calculates potential energy and cost savings if the system was optimized.
Other Short Courses:
Below is a list of the other short courses that are scheduled for the 2003 TMS Annual Meeting and Exhibition: