---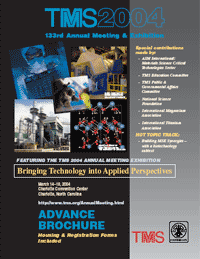 ---
ABOUT THE PRESENTER
---
Patrick R. Taylor is the George S. Ansell Chair Distinguished Professor of Chemical Metallurgy at the Colorado School of Mines. He received BS degrees in both Metallurgical Engineering and Mathematics and a Ph.D. in Metallurgical Engineering from the Colorado School of Mines. He was previously Professor and Head of the Department of Metallurgical and Mining Engineering at the University of Idaho and the Fred N. Peebles Professor and Head of the Department of Materials Science and Engineering at the University of Tennessee. Professor Taylor is the author of more than 135 technical publications, holds six patents and has supervised research for more than 50 graduate students. He is a registered professional engineer. Prof. Taylor is currently serving TMS as: Chair – Process Fundamentals Committee and Chair – Waste Minimization Committee. He has served TMS as a member of the following committees: Organizing Chair - TMS Fall Meeting for Process and Extractive Metallurgy 1985; Review and Awards Subcommittee; Chair - EPD Science/Technology Best Paper & Lecturer Awards Committee; Chair - Continuing Education Committee; Organized short courses; Chair - Professional Registration Committee; Education Committee; Chair - TMS-EPD Publications; Editor - EPD Congress.
---
Date: Tuesday, March 16, 2004
Time: 12:00PM to 1:45 PM
Location: Charlotte Convention Center
Room: Ballroom C



Presented by:
Patrick R. Taylor, Colorado School of Mines

About the topic:
Extractive metallurgy, as an academic discipline in the USA, has changed significantly over the past 25 years. The ability to attract students, faculty and research funding in this area has decreased significantly due primarily to both social and economic considerations. Schools such as the Colorado School of Mines are making an effort to maintain expertise in this field by reaching out to the mining, minerals and metals industries in terms of discussions on current industry needs for research, testing and new trained professionals and how they can work together to help each other. This talk will discuss how the field has changed, from an academic perspective; the constraints that have forced many schools with historically significant mining related extractive metallurgy programs to abandon their programs; and how the field can adapt itself to serve both these industries and academia. Examples of how academic extractive metallurgist (and mineral processors) have been successful by adapting their research and teaching to include related topics such as: recycle, waste minimization, environmental engineering and chemical processing of new materials while maintaining capabilities in extractive metallurgy and mineral processing will be presented. A view of the future of our field will be discussed.

Luncheon tickets are $35 and may be purchased at the TMS Registration desk. Tickets will NOT be sold at the door.