---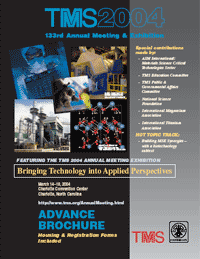 ---
ABOUT THE PRESENTER
---
Dr. Floyd is the Non-Executive Deputy Chairman of Ausmelt Limited. He has over 30 years experience in pyrometallurgical process and equipment commercialization through research, development, operations development and training and commissioning. He invented top submerged lancing technology and is responsible for its development in CSIRO and Ausmelt in the early 1970's. He founded Ausmelt in 1981 and has formed and led many teams for pyrometallurgical process development, implementation and start up in CSIRO, Ausmelt and the University of Melbourne. He has also established with others the G. K. Williams Laboratory (now Cooperative Research Centre) for Extractive Metallurgy at the University of Melbourne. He has given courses on the theory, practice and development in Extraction Metallurgy, and is a professorial associate in the Chemical Engineering Department of the University of Melbourne.

Dr. Floyd has authored or co-authored more than 70 published technical papers and invented or co-invented 15 patented process or equipment inventions in the extractive metallurgy and high temperature processing plant areas.
---
Date: Tuesday, March 16, 2004
Time: 1:45 PM–2:30 PM
Location: Charlotte Convention Center
Room: Ballroom B

"Converting an Idea into a Worldwide Business Commercializing Smelting Technology"



Presented by:
John Floyd, Ausmelt, Ltd.

About the topic:
Pyrometallurgy is an ancient art which has defined significant stages of human development. Today, new opportunities for improvements in the economic, environmental and workplace costs of metal production continue to provide challenges for the profession and industry. Top submerged lancing technology for the high temperature processing of a range of metals and wastes is an example that has been taken up by many companies around the world. The furnace system now marketed under the names of Ausmelt and Isasmelt was, in the early states of its thirty-three years of development, known as Sirosmelt. The voyage from the original idea through theoretical, laboratory, pilot plant, and commercial development to establishment of a worldwide business has been both stimulating and rewarding.