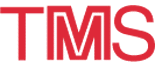 ---
February 4-8 · 1996 TMS ANNUAL MEETING ·  Anaheim, California
MEGATRENDS IN MANUFACTURING
Sponsored by:
Materials Design & Manufacturing Division
Program Organizers: Paul S. Follansbee, Office of Economic Competitiveness, DOE Defense Program DP-14, 1000 Independence Ave. SW, Washington, DC 20585; Krishna Vedula, Iver E. Anderson, Iowa State Univ., Matls Sci & Engrg, 3053 Gilman, Ames, IA 50011; William Frazier, Nava Air Development Ctr, Code 606, Street Road & Jacksonville Road, Warmister, PA 18974; Carole Trybus, Argonne National Labs., PO Box 2528 Bldg T-2, Idaho Falls, ID 83403-2528
Tuesday, PM Room: Marquis 1&2
February 6, 1996 Location: Anaheim Marriott Hotel
Session Chair: TBA
---
The importance of manufacturing to the economic well being of a nation is well established. Manufacturing industries, however, are facing ever increasing challenges posed by technological innovation, stiff foreign competition, environmental challenges, and workforce issues. The reaction to these challenges is changing the face of manufacturing across the world. Materials are an essential component of every manufactured component, and as such, materials scientists and engineers must be knowledgeable of and responsive to the rapid changes throughout the manufacturing sector. The purpose of the Megatrends '96 Symposium is to provide a forum for the dissemination of crucial information from recognized leaders regarding emerging directions within select materials industries. Education leaders will describe related transformations within colleges and universities, and examples of effective partnerships between industry, universities, and Federal laboratories will be highlighted.

---
The information on this page is maintained by TMS Customer Service Center (csc@tms.org).