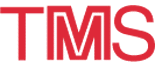 ---
February 4-8 · 1996 TMS ANNUAL MEETING ·  Anaheim, California
TECHNICAL, ECONOMIC COMMERCIAL & ENVIRONMENTAL CONSEQUENCES OF SULFUR RECOVERY IN COPPER PRODUCTION SYSTEMS III: Sulfur Removal from Gaseous and Liquid Effluents
Sponsored by: EPD Copper, Nickel, Cobalt Committee
Program Oranizers: Norbert L. Piret, Piret & Stolberg Partners, Im Licht 12, D-47279 Duisburg German; Ivan M. Santos Moraes, Caraíba Metais, Dias D'Ávila, Bahia, Brazil
Wednesday, AM Room: A11-12
February 7, 1996 Location: Anaheim Convention Center
Session Chairpersons: N. Steiner, Degussa Corporations, 4 Pearl Court, Allendale, NJ 07402; I.M. Santos Moraes, Caraíba Metais, Dias D'Ávila, Bahia, Brazil
---
8:30 am Invited
REDUCTION OF SO2-EMISSIONS BEHIND A COPPER CONVERTER IN THE COPPER SECONDARY INDUSTRY: Jorg Wallner, Montanwerke Brixlegg AG, Postfach 19, A-5630 Brixlegg
In order to reduce SO2 emissions from its copper converter, Montanwerke Brixlegg Aktiengesellschaft, a secondary copper smelter, commissioned a flue gas scrubber designed to reduce peak emissions with a significant ecological impact. The system is of the wet scrubber type, employing an oxidative process with a magnesium hydroxide solution produced from magnesium oxide as the absorption agent. The average desulphurisation rate is more than 97,5 %. The requirements, the process itself and the results are presented.
9:00 am
TOPSÖE WSA TECHNOLOGY PROVIDES EFFICIENT DESULFURIZATION OF OFF-GASES FROM NON-FERROUS ROASTERS: Ole Rud Bendixen, Hans Kiilerich Hansen, Haldor Topsoe AIS, Nymollevej 55, DK- 2800 Lyngby, Denmark
Topsoe has developed a Wet gas Sulfuric Acid (WSA) process which effectively recovers sulfur dioxide in off- gases from non- ferrous smelters and roasters. The product is concentrated sulfuric acid of typically more than 96 wt % irrespective of the sulfur dioxide concentration of the off gas. The process does not generate any waste products or waste water and does not use any absorbents or other chemicals. In the process, up to 99 % of the sulfur dioxide is converted catalytically into sulfur trioxide which reacts with water in the gas, hereby forming gaseous sulfuric acid. The acid is condensed in a WSA condenser of proprietary design. Excellent heat economy and practically no sensitivity to the water balance mean that no extra sulfur burning is required at any sulfur dioxide concentration. The process is especially well suited for treating off-gases where the sulfur dioxide content is lower than about 5-6 %, and it is a good alternative to a complete renovation of a smelter. The process has found good use in both molybdenum and lead roasters. An example from a molybdenum roaster in Chile shows that 97-98 % acid is produced from a 2 3 % sulfur dioxide gas. The plant is situated on the outskirts of Santiago and represented a major local source of sulfur dioxide. The WSA plant was started in May 1993.
9:25 am
TAILSTACK OPACITY CONTROL FOR METALLURGICAL SULFURIC ACID PLANTS: Dan McLaws, Acid Plant Coordinator, Magma Metals Company, P.O. Box M, San Manuel, AZ 85631
Environmental control is always an important part of operating a copper smelter acid plant. A very important part of environmental control is the visibility of the stack plume; that not only affects public opinion, but also local inversion conditions. Even though these metallurgical acid plants were designed and built to be able to handle specified minimum and maximum gas feed rates and %SO2 concentrations, the feed gas flows and gas grades from copper smelting furnaces are relatively unsteady in comparison to sulfur burning plants. A good fundamental understanding of what causes a visible stack is a great benefit to the metallurgical acid plant operator, as frequent adjustments are required from the highly variable feed gas conditions. This information is presented from an operating point of view to aid in trouble- shooting problem stacks and in training operating personnel.
9:50 am
FLUE GAS DESULFURIZATION WITH HYDROGEN PEROXIDE: Norbert Steiner, Degussa Corporation, 4 Pearl Court, Allendale, NJ 07401
For the desulfurization of weak SO2 gas streams, Degussa developed a process using dilute H2SO4 solution containing H202, instead of conventional gas scrubbing with all solid absorbent medium (limestone, MgO). The process is based on the fast reaction of H2O2 with SO2 yielding H2SO4 up to 70 % strength, depending on temperature. As compared to the conventional system with typically 95 % efficiency, independent on the raw gas SO2 concentration, residual SO2 less than 20 mg/Nm3 can be easily achieved, corresponding to nearly 100 % removal. These features render the Degussa process a very attractive, low capital cost technology to retrofit existing conventional desulfurization plants.
10:15 am BREAK
10:35 am
FACTORS AFFECTING THE UTILIZATION POTENTIAL OF GYPSUM PRODUCED FROM ACID NEUTRALIZATION: Lydia Luckevich, Ortech, 2395 Speakman Dr., Mississauga, Ontario Canada, L5K 1 B3
Gypsum is a product from the neutralization of sulfuric acid by lime or limestone. This paper will discuss specifications for gypsum for use in wallboard, cement and agriculture and the factors affecting its utilization potential. Process conditions during the neutralization which enhance or inhibit utilization potential will be included in this discussion.
11:05 am
BIOLOGICAL SULFATE REMOVAL AND HEAVY METAL RECOVERY FROM MINE WATERS: André L. de Vegt, Paques, Inc. 486 Thomas Jones Way, Suite 100, Exton, PA 19341; Cees J. N. Bulsman, Paques B. V, P. O. Box 52, 8560 AB Balk, The Netherlands
For the past eight years Paques has been engaged in developing and installing treatment systems based on biotechnological processes to remmove sulfur compounds and metals from water and gaseous streams, using two biological steps: 1) Sultate reducing bacteria convert sulfate to hydrogen sulfide, which precipitates soluble metals as insoluble metal suifides; 2) Sulfide oxidizing bacteria convert excess H2S to elemental sulfur. Paques has designed and installed in May 1992 a 5,000 m3/d groundwater treatment system for the Budelco zinc refinery in the Netherlands. A 50,000 Nm3/h commercial size biological fluegas desulfurization plant using a scrubber and the two blological steps has been operated since July 1994. The biotechnological methods, the full scale experience and initial operational results of a large US copper mine groundwater remediation pilot plant for the removal of sulfate and heavy metals, started in September 1995, will be presented in this paper.

---
The information on this page is maintained by TMS Customer Service Center (csc@tms.org).