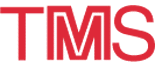 ---
February 4-8 · 1996 TMS ANNUAL MEETING ·  Anaheim, California
TRANSIENT THERMAL PROCESSING OF MATERIALS SESSION V: Process Sensors, Equipment Issues & Manufacturing Perspective
Sponsored by: EMPMD Thin Films & Interfaces Committee
Program Organizers: N.M. Ravindra, New Jersey Institute of Technology, Newark, NJ; R.K. Singh, University of Florida, Gainesville, FL
Wednesday, PM Room: Grand J
February 7, 1996 Location: Anaheim Marriott Hotel
Session Chairman: S. J. Pearton, University of Florida, Gainesville, FL
---
2:00 pm Invited
TECHNO-ECONOMICAL ASPECTS OF TRANSIENT THERMAL PROCESSING OF ELECTRONICS MATERIALS USING SINGLE-WAFER TECHNOLOGY: Ahmad Kermani, CVC Products, Inc., Fremont, CA 94539
The drive for higher density and superior performance memory and logic integrated circuits balanced with the economics of the device manufacturing process is the fundamental requirement for large-scale acceptance of single- wafer technology. Controlled thermal budget, shallow junction maintenance, reliable multi-level metallization scheme with reduced RC delay, and ultra- high density storage cells implemented on larger than 200 mm silicon wafers are among the primary technological drivers requiring introduction of new materials and processes. In this paper, the acceptance methodology of Transient Thermal Processing for both front- and back-end-of-the-line processing in integrated circuits manufacturing environment based upon various metrics of the manufacturing process namely yield, throughput, cleanliness, processing equipment utilization, and cost-of-ownership is reviewed.
2:30 pm Invited
PROCESS MONITOR WAFERS FOR RAPID THERMAL PROCESSING: Terrence J. Riley, Arun K. Nanda, SEMATECH, Austin, TX 78741
SEMATECH has an ongoing effort in evaluating and benchmarking commercial Rapid Thermal Processors (RTP). The primary method used to evaluate the thermal performance of an RTP is the use of monitor wafers. The methods include: rapid thermal anneal (RTA) monitor wafers, thermocouple instrumented wafers, rapid thermal oxidation (RTO) monitor wafers, and TiSi anneal monitor wafers. The main subject to be covered is SEMATECH's use of ion implanted wafers for monitoring rapid thermal annealing, concentrating on source/drain anneals. A goal of this effort is to create a monitor wafer which is sensitive to the temperature of the anneal while being insensitive to other process conditions. This type of monitor allows for accurate assessment of the temperature uniformity and repeatability of the RTP. Both Boron and Arsenic are used as dopants for the ion implant. Combinations of various screen oxides, implant energies, and dopant doses are used to create significantly different monitors. Each wafer fabrication process results in a monitor which displays a unique temperature sensitivity at each RTA temperature. Thus, certain monitors display optimal sensitivity for a given anneal process. This presentation will discuss the method of fabrication of monitor wafers which are sensitive to RTA processes and the range of operation of such monitors, based on experimental results.
3:00 pm
EMISSIVITY MEASUREMENTS & MODELLING - A MATERIALS PERSPECTIVE: F.M. Tong, N. M. Ravindra, Department of Physics, New Jersey Institute of Technology, Newark, NJ 07102
Abstract not available.
3:20 pm BREAK
3:35 pm PANEL DISCUSSION - "FUTURE OF TRANSIENT PROCESSING TECHNOLOGIES"

---
The information on this page is maintained by TMS Customer Service Center (csc@tms.org).