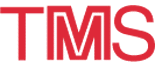 ---
February 4-8 · 1996 TMS ANNUAL MEETING ·  Anaheim, California
ALUMINIUM REDUCTION TECHNOLOGY VI: Cell Emissions
Sponsored by: LMD Aluminium Committee
Program Organizer: Ms Fiona J Stevens, Comalco Research and Technology, Comalco Research Centre, PO Box 316, Thomastown, Victoria 3074, Australia
Wednesday, PM Room: A9
February 7, 1996 Location: Anaheim Convention Center
Session Chairperson: Margaret Hyland, Chemical and Materials Engineering, University of Auckland, Private Bag 92019, Auckland, New Zealand
---
3:00 pm BREAK
3:10 pm
REMOVAL OF IMPURITIES FROM DRY SCRUBBED FLUORIDE ENRICHED ALUMINA: Lothar Schuh, ABB Corporate Research Centre, Speyerer Strasse 4, D-69115 Heidelberg, Germany. Geir Wedde, ABB Environmental, PO Box 6260 Etterstad, 0603 Oslo, Norway
The pot gas from an aluminum electrolytic cell is cleaned by a dry scrubbing process using fresh alumina as the scrubbing agent. This alumina is enriched with fluorides and other trace impurities in a closed loop system with the pots. The only significant removal of the accumulated impurities is through the metal tapping. An improved technique has been developed that is more effective than earlier stripper systems. The impurity rich fine fraction (<10um) of the enriched alumina is partly attached to the coarser alumina. This attachment has to be broken. Impact-milling under special moderate conditions and air classifying has shown to be a cost effective process for removal of impurities. For iron (FE) and phosphorous (P) about 30-50% can be removed by a separation of 0.5% of the enriched alumina. Full scale tests has successfully confirmed these results.
3:40 pm
MODELLING OF BATH AND IMPURITY BALANCE FOR AN ALUMINIUM SMELTER: Weidong Zhang, Xiaoling Liu, Comalco Research Centre, PO Box 316, Thomastown, Vic. 3074, Australia; Peter McMaster, Mark Taylor, New Zealand Aluminium Smelter Ltd, Private Bag 90110, Invercargill, New Zealand
Modelling of bath and impurity balance for an aluminium smelter was conducted to assist the smelter's upgrade program. A flowsheet model was developed for the smelter and was validated against an interim scenario. The purpose of the modelling was to examine the effects on metal purity and compositional control of a change from primary to reacted alumina and to determine operational strategies to minimise the impact on high purity production.
4:10 pm
MEASUREMENTS OF CF4 AND C2F6 EMISSIONS FROM PREBAKED POTS: G. Bouzat, J.C. Carraz, M. Meyer, Aluminium Pechineny - LRF. B.P. 114,73303, St Jean De Maurienne Cedex, France.
Emissions of CF4 from 300 kA Centre Worked Pre-Baked Point Fed (CWPB-PF) pots and emissions of CF4 and C2F6 from 130 kA Side Worked Pre-Baked (SWPB) pots were measured with an Infrared Photoacoustic Spectrometer. Gases were collected from gas ducts connecting the pots to the dry process treatment centres. Numerous measurements of CF4 and C2F6 generation were carried out and related to anode effects. No CF4 nor C2F6 was observed during normal pot operation for a detector limit of 0.1 mg/Nm3. The relation between fluorocarbon generation and anode effect characteristics is discussed; the anode effect frequency and anode effect duration are not fully representative of the fluorocarbon generation. It is shown that anode effect overvoltage is the relevant parameter since it integrates the fluctuation in voltage during anode effect treatment.

---
The information on this page is maintained by TMS Customer Service Center (csc@tms.org).