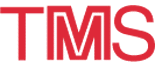 1997 TMS Annual Meeting: Exhibitor
---
February 9-13 · 1997 TMS ANNUAL MEETING · Orlando, Florida
AIR PRODUCTS & CHEMICALS, INC.
Booth #324     Allentown, Pennsylvania
---

Air Products and Chemicals, Inc. is a leading worldwide supplier of industrial gases and related technology. At the 1997 TMS Annual Meeting, the company will feature its broad range of products and services that help customers increase their productivity and meet mounting environmental challenges. For example, Air Products will highlight its Ez-FireTM Oxygen Combustion Systems for rotary, reverb, and sweat furnaces that enable customers to increase productivity, reduce melting costs, and reduce baghouse loadings. In operation at over 40 customer locations, the systems are easy to install and require minimal capital investment. The company will also showcase its industrial gas supply capabilities, ranging from on-site generation to cylinder supply, as well as ongoing applications and engineering support.
---