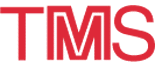 1997 TMS Annual Meeting: Exhibitor
---
February 9-13 · 1997 TMS ANNUAL MEETING · Orlando, Florida
ALAN WORSWICK (ENGINEERING) LTD.
---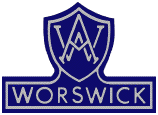 Alan Worswick (Engineering) Ltd. was formed in 1960 and initially specialized solely in the design and manufacture of rotary ingot casting machines. Progressing from this they moved into the field of automatic ingot handling with the conveyors, cooling baths and ingot stacking machines to provide a complete, automated ingot production system. As time passed, they received many enquiries and subsequent orders for specialized machines for the non-ferrous metal industry including billet stackers, anode producing machines, block/sow casters, lead dross removal machines and automated gravity die casting machines, in fact equipment to produce everything from zinc balls to aluminium engine blocks.

To date, Worswick have built more than 300 casters and 100 stackers and would be pleased to discuss your requirements at the 1997 TMS Annual Meeting in Orlando, Florida at our Booth #135.

---