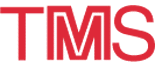 1997 TMS Annual Meeting: Exhibitor
---
February 9-13 · 1997 TMS ANNUAL MEETING · Orlando, Florida
BMI-FRANCE REFRACTORIES
Booth #716, 718     Carnegie, Pennsylvania
---
BMI-France Refractories has a complete line of products to service the aluminum industry. Our Alu-Dri® line of non-wetting materials has been proven to provide excellent resistance to molten aluminum penetration.

This line consists of non-wetting low-cement vibratable and pump castables, insulating castables, plastics, gunning materials and brick to effectively construct and maintain all molten aluminum melting/holding furnaces and ladles.

BMI-France SurShot Process Technology blends the properties of low-moisture and low-cement castables. The resultant wet-mix is processed through a pneumatic pump and specially designed shotcrete nozzle for placement. The SurShot process reduces equipment downtime and increases installation reliability.
---