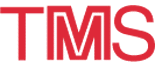 1997 TMS Annual Meeting: Exhibitor
---
February 9-13 · 1997 TMS ANNUAL MEETING · Orlando, Florida
W.L. GORE & ASSOCIATES, INC.
Booth #428     Elkton, Maryland
---
GORE-TEX® membrane filter bags are a two layer filter system consisting of an microporous expanded PTFE membrane laminated to a backing support material. The efficiency of this filter media is such that even sub-micron particles are filtered at the surface of the membrane. This allows for extremely low emission rates, especially for PM10 and heavy metals. Since the membrane is very slick, it offers excellent particle release when the filter is cleaned. This allows for low operating pressure drops, even at higher-than-normal filtration velocities, which in turn allows for improvements in process draft and melt shop evacuation.

GORE-TEX membrane filter bags are used in a wide variety of metallurgical processing applications. They are considered when existing control equipment is inadequate for emission any hygiene requirements. The use of these filters allows you to upgrade the performance of your system, reducing or eliminating the need for additional baghouses or operating costs.
---