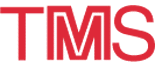 1997 TMS Annual Meeting: Exhibitor
---
February 9-13 · 1997 TMS ANNUAL MEETING · Orlando, Florida
A.P. GREEN INDUSTRIES, INC.
---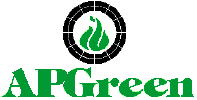 A.P. Green Industries, Inc. is a leading producer of refractory materials for primary and secondary metal applications:

EXPRESS® free-flowing, self-leveling castables for quick installation into the most intricate linings without the use of vibration. EXPRESS castables can be pumped, poured, or vibrated. Available in dense, insulating, ultra-low cement, and aluminum non-wetting versions.

ALSTOP® and GREENKLEEN non-wetting aluminum contact castables for areas exposed to molten metal.

CHEMOBAR dry barrier material for reduction cell vapor barriers.

CENTURION® high-fired 45% alumina brick with excellent high temperature properties for carbon baking pit furnaces. CENTURION brick are available as standard or special shapes, including the new GREENLOK system interlocking fluewwall and headwall shapes.

UNACAST® pre-cast shape technology for furnace construction, metal transfer systems, and other problem-solving applications.

GREENGUN phosphate-bonded gunning plastics for furnace construction, and hot-gunned or cold-gunned maintenance on the fly.
---