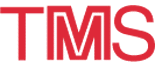 1997 TMS Annual Meeting: Exhibitor
---
February 9-13 · 1997 TMS ANNUAL MEETING · Orlando, Florida
HERAEUS ELECTRO-NITE COMPANY
Booth #523, 525     Philadelphia, Pennsylvania
---
Heraeus Electro-Nite is the world's largest producer of molten metal sensors to the iron and steel industry. Heraeus Electro-Nite has, for the past several years, devoted a portion of their R&D efforts to the primary aluminum area. As a result of these efforts, they have introduced two new sensors for the primary aluminum potline.

The Postitherm AL expendable thermocouple system has been developed for direct and accurate temperature measurements in the liquid bath. The Type "S" thermocouple has been designed to provide the potline operator with an accurate, calibrated temperature measurement every time, in less than 15 seconds.

The Cry-O-Therm Sensor has been recently described as "breakthrough technology for the potline". The Cry-O-Therm Sensor utilizes a single precision thermocouple to measure both the bath and liquidus temperatures on the potline floor.

Visit Heraeus Electro-Nite during the 1997 TMS Annual Meeting at booths 523 & 525 to learn more about these exciting new sensors for the potline.
---