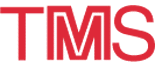 1997 TMS Annual Meeting: Exhibitor
---
February 9-13 · 1997 TMS ANNUAL MEETING · Orlando, Florida
HI-TECH CERAMICS, INC.
---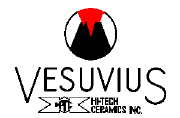 In today's economy with low metal prices and high overhead costs, you need suppliers who will work with you to help meet your goals. Hi-Tech Ceramics, Inc. is ready to be your partner providing:
Proven high efficiency and easy to use filters. We manufacture the strongest, most thermal shock resistant, and most refractory filters on the market.
Quarterly reports on size, weight, squareness, and pore size to ensure you are receiving consistent high quality product every day.
Technical services including inclusion analysis, priming rate analysis, technical training on filter usage and more!
Come visit us at booth #616 at the 1997 TMS Annual Meeting to see and feel the quality of our product and talk with our technical representatives on the new developments in ceramic foam filters. Hi-Tech Ceramics is the quality and service leader when it comes to molten metal filtration.
---