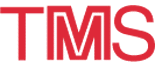 1997 TMS Annual Meeting: Exhibitor
---
February 9-13 · 1997 TMS ANNUAL MEETING · Orlando, Florida
HIGH TEMPERATURE SYSTEMS, INC.
---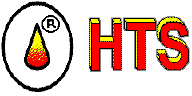 High Temperature Systems, Inc. of Chagrin Falls, Ohio is pleased to announce a revolutionary molten metal pump. This new pump is based upon the successes of the "Bulldog Series" with some exciting new features.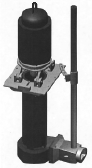 Revolutionary molton metal pump.
The motor rests upon a hinged motor mount. This flip-top design allows easier removal of the shaft and impeller from the top of the pump.
Heavier materials and a beefed-up shaft and impeller are standard features for an improved pump life. An optional self-cleaning control system generates automatic cleaning cycles. This mechanism reduces the need to stop the pump for cleaning.
Gas injection is an available option with new benefits. A high speed vortex generation at the point of gas introduction improves the disbursement of gas in the melt. A spring loaded flux tube holder assures a better fit into the base extension. Patents pending.

---