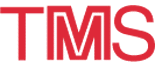 1997 TMS Annual Meeting: Exhibitor
---
February 9-13 · 1997 TMS ANNUAL MEETING · Orlando, Florida
KB ALLOYS, INC.
Booth #108 & 110     Reading, Pennsylvania
---
Since its founding in 1950 as the Kawecki Chemical Company, the name KB Alloys has been synonymous with innovation and leadership in the aluminum master alloy industry. Many of today's industry standards--metallurgical grain refiners, including TIBOR®, TITAL® and TICAR®, waffle ingot and rod, along with countless chemistry advances--number among KB Alloys' industry-firsts. The company has always been guided by a philosophy of growth through a commitment to research, technical development and high-quality products.

TIBOR®, TICAR® and TITAL® master alloys are used for grain refinement to deter cracking in the ingots when casting and to improve casting speeds. BORAL® master alloy is used to improve conductivity, beryllium to minimize magnesium burn off, and strontium to modify the silicon phase in foundry alloys. Hardener alloys are used to improve mechanical and physical properties. MULTIPLEX® alloys provide an effective method for simultaneous introduction of multiple alloying elements. Alloys are available in a variety of forms--ingot, bar, buttons, flake and coiled and cut rod--each designed to increase throughput, uniformity and better predictability as compared to pure elements or salts.

Every KB Alloys product is backed by outstanding worldwide technical support and a company-wide commitment to customer service. Experienced sales engineers, research metallurgists and trained agents can help you select the best product for your process and application. We can also provide responsive, knowledgeable answers and technical support to help you overcome problems and get the most out of the products you produce.

Strategic, customer-focused manufacturing and worldwide inventories. With advanced ISO-9002 certified manufacturing facilities in both the Eastern and Western United States, as well as in Great Britain, and strategically located customer-focused inventories, we provide fast, reliable delivery of consistently high-quality master alloys anywhere in the world.
---