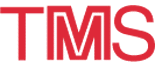 1997 TMS Annual Meeting: Exhibitor
---
February 9-13 · 1997 TMS ANNUAL MEETING · Orlando, Florida
KUMERA CORPORATION
Booth #435     Riihimaki, Finland
---

Kumera Corporation is a worldwide marketer of manufactured products and engineering services. The corporation consists of three major operating divisions:
Foundry Division (Peiron Oy)
Mechanical Workshops Division (Kumera Oy), and the
Kumera Technology Center, the company's engineering arm
The foundries and workshops of Kumera Corporation produce industrial castings in steel and alloys, mechanical power transmissions for a wide range of industrial and marine applications, and process machineries. The company is also a leading supplier of hazardous waste burning lines in Europe.

Kumera Technology Center serves the aluminium, copper, and nickel smelters as well as metallurgical and mining industries, generally supplying main process equipment and process modernization services.

For many years Kumera has been known as a supplier of equipment for Aluminium Anode Paste Plants. As a result of the good response from deliveries of these key items, Kumera has widened its scope of supply and is now offering a complete Anode Paste Plant for Söderberg technology and an Anode Plant for production of prebaked anodes. The plants are based on Hydro technology.

Together with its partners, Kumera is able to offer an extensive range of equipment for Alumina refineries as well. More details about this package can be obtained at our booth #435 during the 1997 TMS Annual Meeting in Orlando, Florida.
---