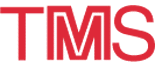 1997 TMS Annual Meeting: Exhibitor
---
February 9-13 · 1997 TMS ANNUAL MEETING · Orlando, Florida
LECO CORPORATION
---

LECO Corporation was founded in 1936 and throughout its 60 years has pioneered innovative analytical technology. This stream of product development began with the first rapid carbon determinator for the iron and steel industry and now includes a range of analytical instruments, spectrometers, and metallographic products. Over the years, the LECO name has come to be synonymous with accurate, dependable, and innovative instrumentation.

Spectrum System 2000 Grinder/Polisher
LECO's comprehensive line of metallographic products includes cut-off machines, grinders, polishers, and mounting presses for sample preparation, microscopes, hardness testers, and image analysis systems. The new Spectrum System 2000 automated grinder/polisher can be upgraded, beginning with the modular base unit to which you can add the fully automated grinder/polisher head and then add another base unit.
The newest addition to LECO's atomic emission spectrometer product line is the GDS-750A. It is capable of both bulk analysis and quantitative depth profile analysis.

For more information, contact: LECO Corporation, 3000 Lakeview Avenue, St. Joseph, MI 49085-2396 USA, Phone: 616-982-5496 or Fax: 616-982-8977. Or visit our web site at http://www.leco.com.
LECO is a registered trademark of LECO Corporation.
---