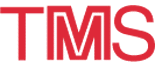 1997 TMS Annual Meeting: Exhibitor
---
February 9-13 · 1997 TMS ANNUAL MEETING · Orlando, Florida
LIGHT METAL AGE
---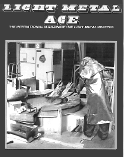 For over 55 years, Light Metal Age magazine has covered primary production and semi-fabrication of light metals, primarily aluminum and associated non-ferrous industries throughout the world.
Circulation goes to smelters, rolling mills, extrusion plants, sheet rod and wire mills, foundries and die casting, anodizing, roll coating, coil coating, and forging operations.
Recipients are executives, presidents, general managers, plant managers, technicians, metallurgists, chemists, and engineers responsible for fabrication, production, and operations.

---