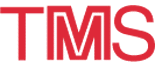 1997 TMS Annual Meeting: Exhibitor
---
February 9-13 · 1997 TMS ANNUAL MEETING · Orlando, Florida
MECHATHERM INTERNATIONAL LTD.
Booth #528      Kingswinford, West Midlands, England
---

Mechatherm is a privately owned company, formed in 1973, initially supplying furnaces and associated handling gear for the aluminum extrusion, steel reheating, and general heat treatment industries.

Mechatherm International, Ltd. has continually prospered, developing a world-wide clientele and expanding the product range into the specialized areas of air recirculated aluminium heat treatment.

The company has now also accumulated substantial references in aluminium melting and holding furnaces together with our own vertical D.C. casting machines.

Considerable success has been forthcoming in extrusion furnaces for pre-heating brass and copper billets.

The company operates a quality system complying with IS09001 (BS5750 Part 1/EN29001) and has been approved by Lloyds Register Quality Assurance Limited.

Mechatherm International, Ltd. will have available literature showing its product range and will be displaying photographs, posters and videos of installations. Visit our professional staff at booth #528 during the 1997 TMS Annual Meeting in Orlando, Florida.

---