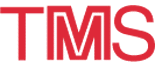 1997 TMS Annual Meeting: Exhibitor
---
February 9-13 · 1997 TMS ANNUAL MEETING · Orlando, Florida
MOLTEN METAL EQUIPMENT INNOVATIONS, INC.
Booth #402      Middlefield, Ohio
---

Molten Metal Equipment Innovations, Inc. is a dynamic and innovative company that designs and manufactures people-friendly equipment for the aluminum industry.

Rotary Degasser
Products include molten metal circulation, transfer and gas injection pumps, scrap melting systems and rotary degassers. We specialize in the ability to customize any of our products to meet our customers' unique needs.
MMEI invests heavily into engineering new products and the upgrading of our existing equipment. We are fully staffed to offer a variety of services to our customers. This includes on-site installation and start-up of the initial equipment as well as continued field support.
Visit our booth #402 during the 1997 TMS Annual Meeting.

---