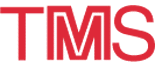 1997 TMS Annual Meeting: Exhibitor
---
February 9-13 · 1997 TMS ANNUAL MEETING · Orlando, Florida
PLIBRICO COMPANY
Booth #437      Chicago, Illinois
---

Plibrico Company is a manufacturer and installer of monolithic refractories. Plibrico's product line is composed of a wide range of plastics, castables, and maintenance materials suitable for just about any refractory application.

Not only can Plibrico offer a variety of materials, we can install these materials utilizing various methods, such as our patented HyRate and Mini-HyRate plastic gunning, pumping, Plishot, gunniting, etc.

Please stop by our booth #437 during the 1997 TMS Annual Meeting and discuss how the Plibrico representative in your area can successfully solve your refractory applications.
---