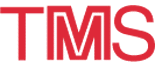 1997 TMS Annual Meeting: Exhibitor
---
February 9-13 · 1997 TMS ANNUAL MEETING · Orlando, Florida
REFRACTORY TECHNOLOGY, INC.
Booth #240      Gurnee, Illinois
---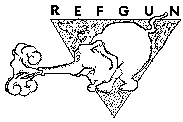 Refractory Technology, Inc. (REFTECH), the innovator of state-of-the-art monolithic refractories for molton aluminum contact applications, offers a full range of refractory solutions for the aluminum industry continuing its pledge to develop and and produce the most current refractory technology available.

On display at our booth #240 during the 1997 TMS Annual Meeting, will be new products designed specifically to tackle the problem areas of chemical attack, mechanical damage, and physical damage. Again being featured will be the reduced cement gunning mixes (Refgun). Experinced representatives will be available to discuss problems and provide answers.
---