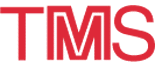 1997 TMS Annual Meeting: Exhibitor
---
February 9-13 · 1997 TMS ANNUAL MEETING · Orlando, Florida
THORPE TECHNOLOGIES INC.
Booth #305 & 307      Whittier, California
---
Thorpe Technologies Inc., a professional engineering organization, focuses exclusively on the design, development, engineering, and construction of industrial furnaces, delacquering systems, thermal oxiders, and related thermal technology.

Aluminum product line includes:
Apros-based technology delacquering systems
Rectangular Melting Furnaces
Sidewell Melting Furnaces
Dry Hearth Melting Furnaces
Round Top Charge Melting Furnaces
Tilting Melting Furnaces
Rotary Melting Furnaces
Stationary Holding Furnaces
Tilting Holding Furnaces
Batch Homogenizing Furnaces
Continuous Homogenizing Furnaces
Thorpe Technologies Inc. is headquartered in Whittier, CA; Tel: 310-903-8230 with a branch office serving the eastern United States located in Gulf Shores, AL; Tel: 334-968-6211.

For 75 years, the Thorpe industrial furnace design group has provided industrial furnace design and engineering services to clients throughout the United States and abroad. The Thorpe Technologies Inc. organization is one step closer to doing an even better job in the rapidly changing, and increasingly technical, furnace design marketplace.
---