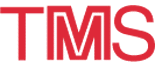 About the 1997 TMS Annual Meeting: Institute of Metals Lecture and Robert F. Mehl Medalist
---
February 9-13 · 1997 TMS ANNUAL MEETING · Orlando, Florida

The Role of Particles Nanosized From Nanostructured Materials to Environmental Problems
Presented by: Dr. Miguel Jose Yacaman, Instituto De Fiscia
Location: 315A, Orange County Convention Center
When: Wednesday, February 12, 12:00 Noon
About the Topic:
Nanosized particles play an important role in many systems in modern materials science. In the present talk we review the unique properties of nanosized particles indicating the dramatic changes that can be observed in the structure of matter at this level. This has suggested that it might be considered a fifth state of the matter.

In recent years, many applications for nanosized particles have been developed, one of the most relevant is the Nanostructured material which has shown unique mechanical, magnetic and optical properties. We will discuss some applications including the most promising systems such as "Quantum Dots" and "Quantum Colloids". It has been recently discovered that nanoparticles suspended in the Troposphere might play a very important role in chemical reactions that lead to serious pollution problems. We will show that with the study of "Quantum Aerosols" we can gain insight into important environmental problems.

Dr. Yacaman
About Dr. Yacaman:
Dr. Yacaman has been a researcher of the Institute of Physics of UNAM, where he was Director from 1983-1991. He did pioneering work on Electron Microscopy characterization of crystal structure and shape of metalic particles of nanometric size on the growth, of nanostructured materials and in characterization supported metal catalyst. He also made contributions to the evaporation of surfaces, growth and characterization of quasicrystals and recently to new C-N materials.

He is the author of more than 200 technical papers, 5 books and many papers in science popularization. He is associate editor of Acta and Scripta Metallurgica, Catalysis Letters, Journal of Nanostructured Materials, Microscopy Research and Techniques and Materials Chemistry, among others.
Honors and Distinctions:
Dr. Yacaman has held the Guggenheim Fellowship, and was awarded numerous prizes such as the National Prize of Sciences of Mexico, the Prize of the National Academy of Mexico in Exact Sciences. He is a member of many international committees, such as: ICSU Committee on Capacity Building, International Steering Committee on Nanostructured Materials, Member of the Executive Committee of the International Federation of Electron Microscopy Societies, among others . He has been chairman and organizer of several international conferences such as the Fourth International Conference on Nanostructured Materials.

Dr. Yacaman did pioneering work on Electron Microscopy and Materials Science in Mexico and Latin America. The group that he established on the Institute of Physics of UNAM became one of the first Latin American Research groups with world class. He was the teacher of several generations of Materials Scientists and his work had a wide impact in the development of materials science in Latin America.



---
The information on this page is maintained by TMS Customer Service Center (csc@tms.org).