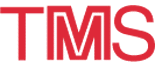 About the 1997 TMS Annual Meeting: Extraction & Processing Division Luncheon and Lecturer Award Presentation
---
February 9-13 · 1997 TMS ANNUAL MEETING · Orlando, Florida

This luncheon and presentation will be followed by Dr. Robert W. Bartlett 1997 Extraction & Processing Distinguished Lecturer Award presentation "Metal Extraction of Ores by Heap Leaching"

Iron Carbide, a New Route to Continuous Steelmaking
Presented by: Dr. Gordon H. Geiger, Qualitech Steel Corporation
When: Tuesday, February 11, 12:00 Noon
Location: Grand Ballroom D, Clarion Plaza Hotel
About the Topic:
The talk will focus on the goals for new process development for any new metallurgical process and how they have been applied to the design of a new energy efficient and environmentally friendly process for making steel from iron ore using iron carbide as the intermediate step.

Dr. Geiger

About Dr. Geiger:
Dr. Gordon H. Geiger was born and raised in the Chicago area and earned his Bachelor of Engineering degree in Metallurgy at Yale University in 1959. He earned M.S. and Ph.D. degrees in Metallurgy and Materials Science at Northwestern University.

He worked for Allis-Chalmers on iron ore processing plants and for Jones and Laughlin Steel Company in its research department on steelmaking processes before joining the University of Wisconsin as an Assistant Professor of Metallurgical Engineering in 1965. After promotion there to Associate Professor, he then went on to the University of Illinois at Chicago, being promoted to Professor in 1971. In 1973 he joined the University of Arizona as Professor and Department Head of Metallurgical Engineering. During his teaching career he trained over 50 graduate students, published several well-known textbooks, and consulted for industry and government. The latter work included chairing an advisory committee to the U.S. Congress dealing with the financial technological needs of the steel industry.

After 15 years of teaching, Dr. Geiger returned to industry as an internal consultant at Inland Steel and as a Vice President of Chase Manhatten Bank. From 1983 to 1993 he was Vice President of North Star Steel, helping it to grow from three to six plants, implement Computer Integrated Manufacturing, implement Total Quality Management, diversify into new products, and develop new technology. During that time he also was Senior Vice President of Cargill, North Star Steel's parent company, in charge of Cargill's Research and Quality Management programs.

In 1993 he left North Star and Cargill to start a new company. In January 1995, Qualitech Steel was incorporated, and five colleagues left their jobs to join him in raising the funds to build a new state-of-the-art special quality steel bar mill in Pittsboro, IN, and a plant to produce a new source of iron for melting, iron carbide, in Corpus Christi, TX. That fundraising was completed in June of 1996 and those two plants are under design and construction, with start-up expected in summer 1998. These two plants will hire 400 people between them and provide the lowest cost, highest quality steel in the United States.
---
1997 Extraction & Processing Distinguished Lecturer Award Presentation:

Dr. Bartlett
Metal Extraction From Ores by Heap Leaching
Presented by: Dr. Robert W. Bartlett, University of Idaho
When: Tuesday, February 11, 1:45 p.m.
Location: Grand Ballroom C, Clarion Plaza Hotel
About the Topic:
Heap leaching low-grade ores has become a major contributor to the extraction of economically important metals, notably copper and gold. The state of art in heap leaching is reviewed with emphasis on process engineering. Included are specific applications of rock leaching diffusion and mineral kinetics models, solution flow and retention in ore heaps during percolation leaching, biooxidation of sulfidic ores, oxygen transport within heaps by gaseous diffusion natural convection and forced air ventilation, environmental containment of leachates, and the use of aggregate metal extraction rate constants for ore heaps in making metallurgical business decisions.
About Dr. Bartlett:
Education:
1961 Ph.D., Metallurgy, University of Utah
1953 B.S., Metallurgical Engineering, University of Utah
Professional Experience:
1986-1987 Manager, Materials Technology Group, EG&G, Idaho Inc., (INEL), Idaho Falls.
1980-1987 Vice President for Research, Anaconda Minerals Company, Tucson, AZ; managed research, technical services, process development and an industrial laboratory in metallurgy, mining exploration and coal technology for Anaconda and Atlantic Richfield; ARCO Technology Board, IRI, Arizona Mining Association Board.
1977-1980 Director, Materials Research Laboratory, SRI International, Menlo Park, CA; metal and ceramic processes, corrosion, high temperature chemistry, electrochemistry.
1974-1977 Department manager, Research Center, Kennecott Minerals Company, Salt Lake City, Utah, hydrometallurgy, mine waste leaching.
1973-1976 President and general manager of small gold mine operating (leaching) company, Pershing County, Nevada.
1967-1974 Associate professor, Department of Applied Earth Sciences, Stanford University; extractive and process metallurgy.
Publications:
90 journal articles in process metallurgy and related fields, 11 patents, 1 textbook

Awards:
McConnell Award of AIME (1985); Distinguished Member of Society of Mining Engineers (1985); Extractive Metallurgy Technology Award of TMS (1975); Turner Award of Electrochemical Society (1965); Tau Beta Pi; Sigma Xi; SME Wadsworth Award (1996); Extraction and Processing Distinguished Lecturer Award (1997).

Teaching and Research Areas:
Extractive and Chemical Metallurgy, Metal and Ceramic Materials Synthesis and Processing, Solution Mining, Economic Evaluation of Metal and Mineral Processes, Flow Sheet and Process Reactor Design.

Major Professional Activities:
National Academy of Engineering; President--TMS, 1989; Trustee--AIME, 1989-1990

---
The information on this page is maintained by TMS Customer Service Center (csc@tms.org).