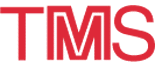 About the 1997 TMS Annual Meeting: Light Metals Division Luncheon
---
February 9-13 · 1997 TMS ANNUAL MEETING · Orlando, Florida

Growing Faith in Individualism--Prospect for Change in Australian Workplaces
Presented by: Dr. Grant Thorne, Group Mining Executive, Comalco Aluminum
Location: Grand Ballroom D, Clarion Plaza Hotel
When: Wednesday, February 12, 12:00 Noon
About the Topic:
Since 1994, Comalco Aluminum has featured prominently in the Australian media for its stance on industrial relations. Determined to create an environment that would foster the most productive relationships at its operating sites, Comalco set out to promote individual staff contracts as the preferred alternative to collective arrangements involving Unions. In so doing, Comalco confronted the belief structures of the main stakeholders in the formal Australian Industrial Relations system.

Other aluminum majors in Australia have chosen different paths, but Comalco is encouraged by the response of its employees and the impact of their effort on its operating performance. Staff employment is not new, but the high profile of the debate has ensured an alternative model on the Australian industrial landscape is now given active consideration. Dr. Thorne offers a perspective on the changing environment in industrial relations and its potential effects on major resource industries.

Dr. Thorne
About Dr. Thorne:
As Group Mining Executive, Dr. Thorne oversees RTZ-CRA's investments in resource businesses across Europe, Africa and South America. His current responsibilities include operations in aluminum, copper, base metals, gold and uranium. Previously, he was Vice President, Research and Technology, and General Manager, Weipa Operations for Comalco which is the Group's aluminum subsidiary.

Dr. Thorne is an Australian with Bachelor and Doctoral degrees from the University of Queensland. He joined the CRA Group in 1975 as a metallurgist at Broken Hill and has filled production and development roles since in a variety of business units.
Introductory Material:
Grant Thorne joined the CRA Group in 1975 as a metallurgist at its lead/silver/zinc operations in Broken Hill, New South Wales. From a dairy-farming background and the product of a small state school on the Sunshine Coast of Queensland, he received an Honors Degree in Metallurgy Science and a Doctorate from the University of Queensland. His doctoral research under Dr. Alban Lynch at the Julius Kruttschnitt Mineral Research Centre gave him easy entry to the mining company that was to become the vehicle for his career. Grant tells me he has never applied for a job to this day, although he is very familiar with invitations from his Company to up-stakes and move on to new challenges.

Now, Dr. Thorne is Group Mining Executive responsible directly to the Chief Executive of RTZ-CRA for Group investments in Europe, Africa and South America. His portfolio of businesses includes a zinc smelter in Norway, an underground copper/tin mine in Portugal, underground gold mines and a nickel refinery in Zimbabwe, and open-cut uranium mine in Namibia, an aluminum smelter in the United Kingdom, and underground lead/silver/zinc mines and zinc smelter in Bolivia and Argentina. For those occasions when the work-load is light, he is required to progress the feasibility study for the Las Cruces complex sulphide deposit in Spain.

In his career with CRA, Dr. Thorne has filled numerous senior operating and development roles. The operational experience has covered lead/zinc in Broken Hill, porphyry copper in Bougainville, and bauxite and kaolin mining at Weipa. For two years, he was an internal consultant to lead smelting and coal mining businesses that were restructuring their organizations, and he has filled roles concerned with business growth in copper and kaolin.

In 1994, Dr. Thorne was appointed Vice President, Research and Technology for Comalco Aluminum. That was his first opportunity to take an interest in the activities of TMS but he says ruefully that his attendance at last year's Las Vegas meeting was preempted by the large numbers of his R&D staff who had been quicker off the mark to register. About twelve months ago, Dr. Thorne transferred to the London headquarters of the recently merged RTZ Corporation and CRA. Comalco is still well represented at this year's meeting, but Dr. Thorne and his wife Robin were unable to resist the temptation of a few days in Florida as an alternative to London's winter.

For his address to us today, Dr. Thorne draws upon his personal experience as a production site manager in Australia, and a perspective gained more recently as an expatriate. The mineral wealth of Australia is known to us all, however, some legacies of inefficiency that handicap its export industries are less so.

---
The information on this page is maintained by TMS Customer Service Center (csc@tms.org).