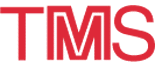 About the 1997 TMS Annual Meeting: Young Leaders Tutorial Luncheon Lecture
---
February 9-13 · 1997 TMS ANNUAL MEETING · Orlando, Florida

TMS will once again present a tutorial luncheon lecture at the 1997 TMS Annual Meeting in Orlando, Florida on Monday, February 10, 1997. The lecture offers an informal seminar atmosphere for expert presentations on subjects designed either as theoretical review or as informal discussion of experimental techniques and leading edge scientific advancements. The lecture format includes optional "brown bag" lunch for $15 beginning at 12:00 noon; followed by a 40 minute lecture beginning at 12:20 p.m. Additional luncheon tickets may be purchased in the registration area. There will be no charge for those attending the lecture who do not wish to purchase the lunch.
Is the Use of Advanced Materials in Sports Unethical?
ABOUT THE PRESENTER:
Dr. F.H. (Sam) Froes
Dr. Froes received his BS in physical metallurgy from the University of Liverpool and his MS and PhD in physical metallurgy from the University of Sheffield. After working with Crucible Steel Company for 11 years, Dr. Froes worked in the Air Force Materials Laboratory at Wright Patterson Air Force Base in Dayton, Ohio until 1989 when he began at the University of Idaho in Moscow, Idaho. Having worked in the area of synthesis, characterization, and testing of advanced materials for more than thirty years, Dr. Froes has almost 550 scientific and technical publications, 50 patents, and has edited 23 books.
Sponsored by: the TMS Young Leaders Committee
Presented by: Dr. F.H. (Sam) Froes, University of Idaho
Location: 230C, Orange County Convention Center
When: Monday, February 10, 12:00 noon-1:30 p.m.
Advanced materials with mechanical and physical behavior characteristics well in excess of those exhibited by conventional high volume materials such as steels and aluminum alloys have contributed significantly to the increased performance of transportation systems in aerospace, automobiles, and rolling stock (trains). The characteristics which are important include strength, ductility stiffness (modulus), temperature capability, forgiveness (a collective term including fracture toughness, fatigue crack growth rate, etc.) and low density.
In recent years, advanced materials have also seen greatly increased use in sporting equipment; a current pertinent example is the amazing market which has suddenly developed for titanium golf club heads.
In this presentation, the design of sports equipment will be discussed showing how a number of disciplines are involved including materials sciences, mechanical engineering, physics, anatomy, physiology and biomechanics. Various sports will be considered including running, pole-vault, bicycling, tennis, golf and baseball/softball. It will be shown that advanced materials have made much more contribution to sports such as pole-vaulting (a doubling of the world record in the past 100 years) in comparison to running (a 30% improvement in the same time period).
The ethics of the use of advanced materials in sports equipment will cover questions such as affordability, and whether the playing field should be "titled" to favor athletes with a certain physique by allowing/disallowing certain materials/designs. The paraplegic athlete will not be ignored: including runners, basketball players and tennis players. Did you know that each sport now has "tailored" wheel chairs--for example in basketball forwards have high seats and guards have more slant in their chairs, in order to turn quickly (at a price!).
You Luddites out there, come and hear more of electronically guided darts, heat-seeking missiles for grouse shooting, and terrain following golf balls which automatically find the lowest local elevation on a putting surface (the bottom of the hole).

---
The information on this page is maintained by TMS Customer Service Center (csc@tms.org).