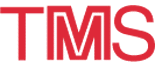 1997 TMS Annual Meeting: Monday Abstracts
---
GLOBAL EXPLOITATION OF HEAP LEACHABLE GOLD DEPOSITS: Session I: Exploration and Development of Shallow Heap Leachable Gold Deposits
Sponsored by: EPD Process Mineralogy, Precious Metals, Aqueous Processing Committees; Newmont Mining Corporation, Denver, CO
Program Organizers: Donald M. Hausen, Consultant, 1767 S. Woodside Dr., Salt Lake City, UT 84124; David Dreisinger, University of British Columbia, Dept. of Metals & Materials Eng., 309-6350 Storres Rd., Vancouver, BC V6T 1Z4, Canada; Richard Kunter, Advanced Science, Inc., 405 Irvine St., Suite 401, Lakewood, CO 80278; William Petruk, CANMET, 555 Booth St., Ottawa, Ontario J1A 08I; Richard D. Hagni, University of Missouri-Rolla; Dept. of Geology & Geophysics, Rolla, MO 65401

Room: 231C

Session Chairpersons: Donald M. Hausen, Consultant, Salt Lake City, UT; Leonard Harris, Consultant and Former General Manager, Minera Yanacocha, Peru



---
8:30 am
OPENING REMARKS: Donald M. Hausen, Program Organizer and 1997 Chairman of the TMS Process Mineralogy Committee
8:40 am
MINE GEOLOGY AND PROCESS ORE CONTROL AT NEWMONT MINES, CARLIN, NV: Joseph C. Rota, Newmont Exploration Ltd., 1700 Lincoln Street, Denver, CO 80203
The Carlin Trend, located in NE Nevada, has produced over 17 million ounces of gold from Newmont's open pit and underground operations since 1965. Oxidized portions of sediment-hosted disseminated submicron-sized native gold is mostly amenable to dump or heap leaching, yielding 50 to 70% recovery of contained gold. Metallurgical control and grade of heap leach ores are maintained by geological techniques and standard assays. Mine geologists provide field observation and mineralogic data by daily visual blasthole logging. Refractory components are separated from oxide to ensure high recovery. Geologic and assay data are combined to create mine polygons in an engineering computer database. Mining selectivity is thus enhanced by ore control geologists who make production decisions based on direct mineralogic observations at active mine faces.
9:05 am
BASIC CONCEPTS OF OXIDE GOLD DEPOSITS AND EXPLORATION STRATEGY: E. Daniel Baker, Senior Mineralogist, Newmont Metallurgical Services, 417 Wakara Way, Salt Lake City, UT 841O8
The term oxide gold deposits, refers to gold-bearing veins, faults, and shear zones that typically contain appreciable amounts of oxidized ore or gossanous material, resulting from oxidation of sulfides. The concept of oxide gold deposits underwent a dramatic change after the discovery of the Carlin gold mine in north central Nevada in early 196O's, and now implies large tonnage, low-grade bulk minable deposits that are processed by milling and/or heap leach methods. Oxide gold deposits may be classified into two types: (1) primary oxide ores derived directly from the effects of hydrothermal alteration on oxidized host rocks, and (2) secondary oxide ores derived from the epigenetic effects of circulating post mineral fluids oxidizing gold-bearing sulfides. Each type of oxide gold deposit has unique diagnostic mineralogic and metallurgical characteristics, that must be addressed in order to achieve a successful exploration strategy.
9:30 am
BLUE STAR SUBDISTRICT ZONED ALTERATION AND GOLD MINERALIZATION AND ITS INFLUENCE ON MINE OPERATIONS, CARLIN TREND, EUREKA COUNTY, NV: Cindy L. Williams, Newmont Exploration Ltd., Carlin NV 89822
Blue Star subdistrict open-pit gold deposits include multiple mines with 1.194 million ounces reserve and past production totalling 3.144 million ounces. The deposits are characterized by zoned alteration, including: 1) silicified core with erratic gold grade; 2) adjacent mill-grade (>0.04 oz/st) intense quartz-sericite-pyrite alteration; 3) enveloping heap-leach grades (0.006-0.04 oz/st) weaker sericite-kaolinite-quartz-pyrite alteration; 4) surrounding decarbonatized and intensely argillized waste and leach grade ore; 5) pervasively decarbonated waste; and 6) peripheral waste with local propylitic and weaker decarbonated alteration. Each alteration assemblage is characterized by distinct rock strength parameters that influences geotechnical pit slope design, as well as metallurgy and optimizing of drill/blast cycles. Alteration of barren assemblages extend hundreds of feet beyond orebodies.
9:55 am BREAK
10:05 am
GEOLOGY AND MINERALOGY RELATED TO HEAP LEACHING AT THE RAIN MINE, ELKO COUNTY, NV: Dean G. Heite, Newmont Exploration Ltd., Carlin NV 89822
Gold Mineralization at Rain is largely hosted by Mississippian Webb Formation consisting of interbedded siltstones and mudstones. The NW-striking SE-dipping Rain fault is a main feeder structure for the deposit. Five ore types based on XRD and visual rock chip logging were identified: argillaceous (>30% clays); siliceous (<20% barite; siliceous-baritic (20-40% barite); baritic (>40% barite); and calcareous (major carbonate minerals). The Rain heap-leach pad was commissioned in 1988, and to date 10.3 million tons of ore averaging 0.023 oz/st have been treated. Recovery to date through December 95 is approximately 56% for a total 132,453 ounces of gold produced. Two major factors have contributed to low leach recoveries at Rain: 1) excess argillaceous ore than expected on the pad, mostly late in the mine life, and 2) about half of the heaps were run-of-mine ore with no agglomeration. Testwork on leach grade composites indicated recoveries near 69% for material crushed to minus 1 1/5".
10:30 am
GEOLOGY OF THE TUSC GOLD DEPOSIT, EUREKA COUNTY, NV: Paul O. Malan and Leroy Schutz, Newmont Exploration Ltd., Carlin NV 89822
The Tusc gold deposit, located 8 miles NW of Carlin, Nevada, along the Carlin trend, is one of several structurally controlled gold deposits associated with the Good Hope fault within the Maggie Creek Subdistrict. Mining commenced in 1994 with an oxide reserve of 780,000 ounces of gold averaging 0.039 opt Au. The Good Hope Fault forms the SW edge of the Schroeder Mountain uplift (Carlin Window) and juxtaposes carbonate rocks of the Roberts Mountains Formation against siliceous mudstone, chert and siltstone of the Rodeo Creek Unit. Submicroscopic gold is disseminated in the shear zones of the Good Hope fault system and in crosscutting northeast-striking, high-angle faults in the lower plate carbonates in the immediate hanging wall. Wallrock alteration includes argillization, decalcification, silicification, and alunite veining, supergene leaching and oxidation. Arsenic forms a strong halo around the ore and an antimony anomaly occurs in the upper part of the deposit.
10:55 am
MULTI-METAL RECOVERABLE RESERVE ESTIMATES AND WHITTLE PIT OPTIMIZATION OF MILL AND HEAP LEACHABLE GRADE ORES AT THE MCCOY BLACK COVE MINE, NV: Songlin Zhang, Mining Engineer, Echo Bay Minerals Company, McCoy/Cove Mine, #1 McCoy Mine Rd., Battle Mountain, NV 89820
The McCoy/Cove mine, located in Eureka-Battle Mountain trend of Nevada, is a gold and silver deposit. Case studies of recoverable reserve estimation for gold and silver were made using multiple indicator kriging and volume variance correction. The grade tonnage distributions of recoverable reserves were constructed and compared with the distributions defined by blast hole assays. Optimal pits were generated by Whittle 4D pit optimization package to analyze the impact of different processing recoveries at different economic cutoffs. The results were compared with ordinary kriging. The study indicates that the proposed method for multi-mineral recoverable reserve estimation is more accurate than kriging in terms of grade and tonnage. The method of using recoverable reserves for pit optimization will maximize global reserve recovery and revenue, and is more efficient than condition simulation regarding computing power.
---