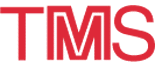 1997 TMS Annual Meeting: Wednesday Abstracts
---
INNOVATIONS IN ALUMINUM: Session I
Sponsored by: LMD Aluminum Committee
Program Organizer: Robin Conger, Pacific Northwest National Laboratory, P.O. Box 999, K8-11, Richland, WA 99352

Room: 232B

Session Chairperson: Sara Dillich, U.S. Department of Energy, 1000 Independence Ave. S.W., Mail Stop 6A-116, EE-20, Washington, DC 20585
---
8:30 am
ALUMINUM INDUSTRY/GOVERNMENT PARTNERSHIP FOR COLLABORATIVE R&D: Hank Kenchington, U.S. Department of Energy, 1000 Independence Avenue S.W., Washington, DC 20585
In 1996, the U.S. Department of Energy signed a contract with the aluminum industry to establish a research partnership for collaborative research and development. The partnership will identify appropriate areas for joint R&D that can improve the quality of life in the United States and promote the manufacture of competitively priced and ecologically sustainable aluminum products. To implement the partnership, DOE will work with the aluminum industry to develop a technology roadmap that delineates and prioritizes the technological needs for global competitiveness into the 21st century.
9:00 am
TECHNOLOGY ADVANCEMENTS IN RESISTANCE WELDING OF ALUMINUM FOR AUTOMOTIVE APPLICATIONS: Chon L. Tsai, Ohio State University, 1960 Kenny Road, Columbus, OH 43210-1063
A strategic plan for advancing the resistance welding technology for aluminum based materials will be presented. The purpose of this work is to identify the critical issues associated with the current technology and to develop innovative approaches to advancing the technology for automotive applications.
9:20 am
JOINING ALUMINUM MATERIALS USING ULTRASONIC IMPACTORS: Glenn Freitas, Aztex, Inc., 303 Bear Hill Road, Waltham, MA 02154-1196
The joining approach being presented here uses ultrasonic impactors to insert steel pins directly to join aluminum to aluminum or aluminum to composite materials. The concept does not require any machining or preparation of the aluminum components to be joined. Using this process, inexpensive mill products, sheet, extrusions, etc. can be used directly without additional machining to create complex structures. More importantly, this process will produce very high performance structures similar to the weight efficiency of co-cured carbon composites at a fraction of the cost.
9:40 am
THERMAL SPRAYING OF ALUMINUM AS AN ADHESIVE BOND PRETREATMENT: Guy Davis, DACCO SCI, Inc., 10260 Old Columbia Road, Columbia, MD 21046
DACCO SCI, Inc., (DSI) evaluates two-wire arc thermal spray coatings as an adherent pretreatment. This work will build on previous experience of DSI with plasma spray coatings as treatments for aluminum adherents. These treatments exhibit performance equivalent to the best chemical treatments but are environmentally benign. Thermal spray processes generate no gaseous or liquid wastes and minimal solid wastes. Additionally, they are robust processes that are capable of being preformed on localized areas in the field or depot during repair/refurbishment operations. Alternatively, parts may be sprayed in advance and stored indefinitely prior to use. The two-wire arc process is considerably cheaper and less complicated then the plasma spray process.
10:00 am BREAK
10:20 am
UTILIZATION OF RECYCLED AND UNRECOVERABLE ALUMINUM SCRAPS IN MANUFACTURING CELLULAR CONCRETE: Jiann-Yang (Jim) Hwang, Michigan Technological University, 1400 Townsend Drive, Houghton, MI 49931-1295
In manufacturing cellular concrete, finely divided metallic aluminum powder is used to react with hydroxides, forming minute bubbles of hydrogen gas throughout the concrete mixture. Traditionally, high cost pure aluminum powder is used in manufacturing cellular concrete which greatly increases the cost of the products. To use traditionally unrecoverable aluminum wastes, a pretreatment process will be employed to separate magnetic metal and dirt from the stream and to grind the main stream waste into aluminum powder. The effect of moisture content in the waste on grinding quality will be examined and evaluated. The effects of the amount of recycled aluminum and the alkalies concentration in the mixture will be studied. Finally, the mechanical and physical properties of the cellular concrete will be examined and evaluated.
10:40 am
SOLID-STATE SPRAY FORMING OF ALUMINUM NEAR-NET SHAPES: Ralph Tapphorn, Howard Gabel, Innovative Technology, Inc., P.O. Box 8392, Las Cruces, NM 88006
Solid-state spray forming (SSF) is a promising new technology for saving energy in the production of aluminum near-net shapes. Because SSF does not require melting of the feedstock, ITI anticipates producing aluminum parts at significantly lower energy input than conventional alternatives require. The light weight, high strength, and recyclable features of these parts will propagate this energy savings through the life of the parts. SSF is potentially applicable to the production of aluminum metal matrix composites, also in near-net shapes; and provides the compelling possibility of producing MMCs with non-traditional strengthening phases, including nonophase particles.
11:00 am
THE ALUMINUM INDUSTRY OF THE FUTURE: John Green, The Aluminum Association, 900 19th Street, N.W., Washington, DC 20006
On behalf of the U.S. aluminum industry, Dr. Green will describe the industry's vision of the future as published in The Aluminum Association's report titled "ALUMINUM INDUSTRY: INDUSTRY/GOVERNMENT PARTNERSHIPS FOR THE FUTURE." The report describes how the aluminum industry will maintain and build its competitive position in worldwide markets through research and development. Dr. Green will also solicit comments on the newly developed technology roadmap for the aluminum industry.
---