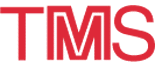 About the 1997 TMS Annual Meeting: Short Course Description
---
February 9-13 · 1997 TMS ANNUAL MEETING · Orlando, Florida

The following short course is sponsored by The Minerals, Metals & Materials Society's Continuing Education Committee
The Internet for Materials Scientists and Engineers: Why You Should Understand How to Use the Internet Effectively
Presented by: Mr. Kenneth J. Meltsner, Concurrent Technologies Corporation
Date: Sunday, February 9
Fee: $195 Member; $245 Nonmember
ABOUT THE PRESENTER:
Kenneth J. Meltsner is a principal engineer at Concurrent Technologies Corporation. He has been involved with the development of Internet-based materials properties databases, electronic publishing of technical documents, electronic commerce for engineering information, and advanced process simulation software. Dr. Meltsner is the author of the most frequently downloaded article from JOM's Web site, which formed the basis for this course. His experience with the Internet stretches back to the days of the ARPANET, the Internet's predecessor.

This course is presented with support from the National Center for Excellence in Metalworking Technology, operated by Concurrent Technologies Corporation under contract No. N00140-92-C-BC49 to the U.S. Navy, as a part of the U.S. Navy Manufacturing Technology Program.
Who Should Attend:
This course is recommended for all materials professionals using or interested in the Internet.
Course Overview:
This course has been designed to teach materials professionals how to use Internet Services effectively. Beyond the "gee-whiz" factor, the Internet has the potential to change how companies do business, how individuals come together to solve problems, and how government can serve its constituents. In each section, the course concentrates on strategies and tactics for using the Internet effectively.
Some Areas to be Covered:
Section I: E-mail
Electronic mail is the base of all Internet communication. Understand how to develop and maintain a professional presence through email, how to make effective use of targeted electronic mailing lists, and how to cope with coming changes in email tools.

Section II: The World Wide Web
The Web is the hottest Internet service ever, but most companies and individuals make poor use of it. Learn how to find information and information providers through Internet search engines, develop a Web presence without bankrupting your company, and strategies that make sure others will find your Web site worthy of repeated visits. Find which sites have substantive content for materials professionals, and which are just glossy advertisements.

Section III: Netnews
Netnews is a global "chat room," and it is now possible to offend hundreds of thousands of users with a single message. Learn how to judge group "netiquette," to write a news message that gets responses, and when to take a discussion to email or a private mailing list.

Section IV: Getting Online
Online access is straightforward, but users still need to match their access level with their needs. Learn the differences between access through Internet service providers and online services, and the tradeoffs of different connection technologies.

Section V: Getting It Together
Where do you start? How do you justify Internet usage to your management? What special resources are available to materials professionals over the Internet? Learn the answers to these questions, and techniques for evaluating the effectiveness of your Internet activities.
---
Note: A tax deduction can be taken for all expenses of continuing education (including registration fees, travel, meals, and lodging) undertaken to maintain and improve professional skills. For more information concerning applicability, request publication 17 or 508 on educational expenses from the IRS.

---
The information on this page is maintained by TMS Customer Service Center (csc@tms.org).