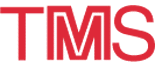 About the 1997 TMS Annual Meeting: Short Course Description
---
February 9-13 · 1997 TMS ANNUAL MEETING · Orlando, Florida

The following short course is sponsored by The Minerals, Metals & Materials Society's Light Metals Division
Principles of Aluminum Metal Treatment
Presented by: Dr. Charles E. Eckert, Professor Rajakkann Mutharasan, and Dr. John Jorstad
Date: Saturday and Sunday, February 8-9
Fee: $575 Member; $660 Nonmember
ABOUT THE PRESENTERS:
Dr. C. Edward Eckert is President of Apogee Technology, Inc. and Quantum Environmental Dynamics, Inc. Dr. Eckert is also an adjunct professor of mechanical engineering at Worcester Polytechnic Institute. His research interests include fluid flow through porous media, phase separation in molten metals, phase equilibria as related to metal treatment reactions, acoustics, plasma based materials processing, oxygen dissolution and uptake kinetics in bio-reactors, and industrial waste water treatment. Dr. Eckert holds 116 US and international patents, 36 technical publications, and is a member of Sigma Xi, Alpha Sigma Mu, TMS-AIME, AFS, and ASM International.

Professor Raj Mutharasan is the professor of chemical engineering on the faculty of Drexel University. Professor Murtharasan's research interests are in process metallurgy and biochemical processing. He has over 90 technical reviewed publications, several chapters in research monographs and several patents.

Dr. John Jorstad is Director of Aluminum Development for CMI in Virginia.
Who Should Attend:
The course is primarily targeted for process engineers and operating personnel responsible for improving and assuring the quality of molten aluminum prior to solidification. Specifically, this audience includes production supervisors and managers, quality assurance personnel, metallurgists, process engineers, and researchers engaged in the production of quality aluminum castings.
Course Overview:
Approximately one half of the syllabus is dedicated to presenting the underlying physiochemical principles that govern molten aluminum treatment operation. A perspective is given on reactions stoichiometry, thermodynamics and kinetics, oxidation mechanics, and relevant transport phenomena.

Next, these fundamental principles are applied to the formation and removal mechanisms of impurities in molten aluminum. Finally, the selection, description, and operation of commercial fluxing and filtration processes will be discussed including the topics of molten metal quality monitoring and specific issues relating to metal treatment in foundry operations. A course manual is provided that will serve as a desk reference in the field.
---
Note: A tax deduction can be taken for all expenses of continuing education (including registration fees, travel, meals, and lodging) undertaken to maintain and improve professional skills. For more information concerning applicability, request publication 17 or 508 on educational expenses from the IRS.

---
The information on this page is maintained by TMS Customer Service Center (csc@tms.org).