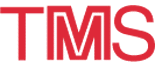 About the 1997 TMS Annual Meeting: Short Course Description
---
February 9-13 · 1997 TMS ANNUAL MEETING · Orlando, Florida

The following short course is sponsored by The Minerals, Metals & Materials Society's Light Metals Division
Recycling of Aluminum & Other Light Metals
Presented by: Dr. Han Spoel, Spalco Metals, Inc; and Dr. Jan Van Linden, Recycling Technologies Services, Inc.
Date: Sunday, February 9
Fee: $400 Member; $485 Nonmember
ABOUT THE PRESENTERS:
Dr. Han Spoel has twenty five years experience in recycling metals, particularly aluminum. He was formerly manager of aluminum recycling and foundry ingot at Alcan International. Since 1976 he has been president of Spalco Metals, Inc. including three years as general manager of Shredmet, Inc. He has been an adjunct professor at McGill University, has consulted extensively and has several patents related to aluminum recycling.

Dr. Jan H.L. van Linden was employed by the Aluminum Company of America for twenty three years, latterly as program manager, recycling coverage areas of collection, preparation, decontamination, melting of cans, automotive and other scrap types, as well as the environmentally sound treatment of waste and by-products. For the past three years he has been president of Recycling Technologies Services, Inc. He holds fourteen patents and is the author of over twenty papers and presentations.
Who Should Attend:
The course will be of interest and value to management, production and R&D personnel working in industry, universities, research laboratories and government agencies concerned with the efficient and environmentally sound recovery of aluminum from industrial and post-consumer scrap.
Course Overview:
The course will cover the recycling of aluminum. It will focus on technically, economically and environmentally sound current commercial practices, with an emphasis on safety. In addition, there will be some discussion of probable future changes to current practices.

First there will be short reviews of the recycling industry and its relationship to primary metal production, the structure of the scrap trade, the economics of recycling and environmental concerns.
Topics include:
Recycling of used beverage cans (UBC's)
Recovery of aluminum from drosses and fine aluminum particles
Automotive recycling
The aluminum secondary smelting industry--its structure, technology, scrap sources and markets
The impact of scrap containing lithium
Radio-active contamination
Recycling without melting and the reduction of waste disposal
---
Note: A tax deduction can be taken for all expenses of continuing education (including registration fees, travel, meals, and lodging) undertaken to maintain and improve professional skills. For more information concerning applicability, request publication 17 or 508 on educational expenses from the IRS.

---
The information on this page is maintained by TMS Customer Service Center (csc@tms.org).