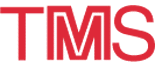 1998 TMS Annual Meeting: Car Rental Information
---
February 15-19 · 1998 TMS ANNUAL MEETING · San Antonio, Texas
The 1998 TMS Annual Meeting & Exhibition will be held February 15-19, 1998 at the Henry B. Gonzalez Convention Center in San Antonio, Texas. The meeting will feature continuing education opportunitites, an exhibition, invited honorary lectures, student activities, social functions, and a technical program developed by TMS's technical divisions, the Electronic, Magnetic & Photonic Materials Division; Extraction & Processing Division; Light Metals Division; Materials Processing & Manufacturing Division; Structural Materials Division; TMS Education Committee; TMS Young Leaders Committee; Materials Science Critical Technologies Sector of ASM International.
Hertz Rent-A-Car System has been selected as the Official Car Rental Company for the 1998 TMS Annual Meeting. Special rates are being offered and will be honored up to one week before or one week after the meeting dates. Rates are available for your convenience on rentals at all Hertz Corporate locations in all Texas locations.
Advance reservations may be made by calling the Hertz reservations number toll free United States: 1-800-654-2240; Canada: 1-800-263-0600. International customers should contact your nearest Hertz rental location, identify yourself as an attendee of the 1998 TMS Annual Meeting and reference the CV number which follows. Give the reservations agent the Hertz Discount Number 24424.
RATES BEING OFFERED ARE AS FOLLOWS:
Car Class
Daily
Weekend
Weekly
(Per Day)
(Per Day)
(5-7 Days)
A Compact 2-Dr
$34.99
$24.99
$154.99
B Compact 4-Dr
$37.99
$26.99
$169.99
C Mid-Size 2/4-Dr
$40.99
$28.99
$184.99
D Full Size 2-Dr
$43.99
$33.99
$199.99
F Full Size 4-Dr
$47.99
$35.99
$214.99
I Luxury
$65.99
$65.99
$319.99
R Mini-Van
$65.99
$65.99
$299.99
Subject to availability/3-week advance booking suggested. Note: Participating locations may have airport fees, surcharges, motor vehicle fees related to car rental which are separate charges from tax.
Terms and Conditions:

Unlimited mileage allowance on above rate!
One-way service fee will apply when cars are not returned to renting location.
Additional daily charges for optional coverages (Loss Damage Waiver, Personal Accident Insurance, Personal Effects Protection, refueling and state tax) are not included in the above rates.
Drivers must meet standard Hertz age, driver, and credit requirements.
Hertz Rent-A-Car System is a frequent flyer partner with American Airlines, Delta, Northwest, USAirways, and United. Frequent flyer information may be requested at time of car booking.
Rate cannot be combined with other corporate or association discounts.
---
The information on this page is maintained by the TMS Customer Service Center (csc@tms.org).