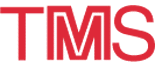 1998 TMS Annual Meeting: Exhibitor
---
February 15-19 · 1998 TMS ANNUAL MEETING · San Antonio, Texas
HIGH TEMPERATURE SYSTEMS, INC.
---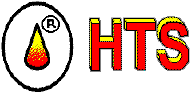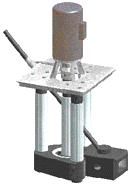 Molten Metal Pump

A complete source for molten metal pumping solutions, High Temperature Systems, Inc. has provided solutions for molten aluminum and zinc applications for over 25 years. For circulation and transfer we offer a large range of pump sizes and flow rates, catering to the specific production needs of our customers.

High Temperature Systems, Inc. is introducing new products that are solutions to old industry issues. Our quality committee offers our customers assurance that they are receiving quality products. We are continually setting new goals in research and development, finding new ways to improve customers' production with cost efficient solutions.

We are committed to our customers and building the relationships we have established, and growing with new customers in the future. For more information about our products and services, visit our web site at http://www.hitemp.com, or contact High Temperature Systems, Inc. at 16755 Park Circle, Chagrin Falls, Ohio 44023; telephone (440) 543-8271; fax (440) 543-8198.

---