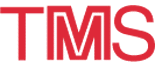 1998 TMS Annual Meeting: Short Course Description
---
February 15-19 · 1998 TMS ANNUAL MEETING · San Antonio, Texas

The following short course is sponsored by The Minerals, Metals & Materials Society's Extraction & Processing Division and will be offered during the 1998 TMS Annual Meeting being held in San Antonio, Texas, February 15-19, 1998.
Influence of Raw Materials on the Properties of Anodes & Their Behavior in the Hall-Heroult Cells
Presented by: Markus Meier, R&D Carbon Ltd.
ABOUT THE PRESENTER
Dr. Markus Meier joined R&D Carbon Ltd. after graduation as a mechanical engineer from the Institute of Technology in Zurich in 1991. There, he wrote a dissertation about the cracking of anodes used for the aluminum production. He completed this thesis in 1995 and published his first book "Cracking Behavior of Anodes." Dr. Meier now works as a Research and Project Engineer at R&D Carbon Ltd. in Switzerland and is a member of TMS.
Date: Saturday, February 14
Time: 8:30 a.m.-5:00 p.m.
Fees: $425 Member; $510 Nonmember
Who Should Attend: This course is intended for plant managers, superintendents, and process and plant production engineers who are involved with reduction and anode plant operations. It is also intended for graduate level students in chemical, metallurgical, and mechanical engineering with a special interest in the aluminum industry.

Course Overview: The course will begin with an overview of world aluminum production and costs for aluminum and anode production. Then the course will outline different process steps and describe the influence of raw materials, such as petroleum coke, coal tar pitch, and anode butts on the properties of anodes and their behavior in Hall-Heroult cells. Anode manufacturing, in particular green anode production, anode baking, and quality control will also be discussed in detail.

---
Note: A tax deduction can be taken for all expenses of continuing education (including registration fees, travel, meals, and lodging) undertaken to maintain and improve professional skills. For more information concerning applicability, request publication 17 or 508 on educational expenses from the IRS.

---
The information on this page is maintained by the TMS Customer Service Center (csc@tms.org).