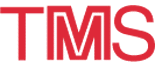 1998 TMS Annual Meeting: Short Course Description
---
February 15-19 · 1998 TMS ANNUAL MEETING · San Antonio, Texas

The following short course is sponsored by The Minerals, Metals & Materials Society's Extraction & Processing Division and will be offered during the 1998 TMS Annual Meeting being held in San Antonio, Texas, February 15-19, 1998.
Titanium Science & Technology
Presented by: F.H. (Sam) Froes, Institute for Materials & Advanced Processes, University of Idaho
ABOUT THE PRESENTER
Sam Froes has spent more than 30 years working in the area of titanium and its alloys for a primary metals producer, for the U.S. Air Force and in academia. He has received numerous awards for his work on titanium and its alloys.
Date: Saturday, February 14 thru Sunday, February 15
Time: 8:30 a.m.-5:00 p.m.
Fees: $625 Member; $710 Nonmember
Who Should Attend: The course will cover the science and technology of titanium and its alloys including the intermetallic alloys and metal matrix composites. It will be of value to those involved in research and development activities in this area and those managers who must make decisions on new directions for research and development.

Course Overview: This course will present the science, technology, and application of titanium and its alloys. The basic science will include phase diagrams, alloying strategies, and processing procedures used. It will also include microstructure development and mechanical property relationships. Attention will then be given to the commercial practices used to fabricate titanium and its alloys; including conventional alloys such as Ti-6Al-4V and newly developed alloys such as Ti-10-2-3, b21S, Ti-62X, the titanium aluminides and titanium metal matrix composites. Applications will include engine and airframe use and non-aerospace markets including automobiles, armored vehicles, body implants, down-hole oil/gas use, and golf clubs.

---
Note: A tax deduction can be taken for all expenses of continuing education (including registration fees, travel, meals, and lodging) undertaken to maintain and improve professional skills. For more information concerning applicability, request publication 17 or 508 on educational expenses from the IRS.

---
The information on this page is maintained by the TMS Customer Service Center (csc@tms.org).