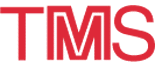 1998 TMS Annual Meeting: Student Information
---
February 15-19 · 1998 TMS ANNUAL MEETING · San Antonio, Texas
The 1998 TMS Annual Meeting & Exhibition will be held February 15-19, 1998 at the Henry B. Gonzalez Convention Center in San Antonio, Texas. The meeting will feature continuing education opportunitites, an exhibition, invited honorary lectures, student activities, social functions, and a technical program developed by TMS's technical divisions, the Electronic, Magnetic & Photonic Materials Division; Extraction & Processing Division; Light Metals Division; Materials Processing & Manufacturing Division; Structural Materials Division; TMS Education Committee; TMS Young Leaders Committee; Materials Science Critical Technologies Sector of ASM International.
The 1998 TMS Annual Meeting offers students interested in materials science and engineering a myriad of opportunities to gather technical information, explore career possibilities, and network with students and professionals in their fields.
*In accordance with the Texas state law, alcoholic beverages will be served only to attendees who are 21 years of age or older; proper photo identification with birthdate must be presented upon entry.
FIESTA '98
Sponsored by: TMS Student Affairs Committee
When: Sunday, February 15, 1998, 7:30 p.m.-9:30 p.m.
Location: Marriott Riverwalk Hotel

This year's mixer will be a southwestern fiesta-style party. All attendees should come in casual attire and be prepared for an evening full of fun! We'll dance to the DJ and have plenty of prizes. Watch your student chapter mail for further details. Beer,* soft drinks, and snacks will be provided.
STUDENT MONITORS
Students will have the opportunity to partially defray their conference expenses by serving as session monitors. Monitors are responsible for assisting the session chair, recording session attendance, and assisting with audio/visual equipment. All monitors must report to the Authors' Coffee area each morning of their scheduled sessions. Monitors' positions are limited and will be assigned on a first-come basis.

To obtain work forms and a schedule, contact Peggy Weiss, TMS, 184 Thorn Hill Road, Warrendale, PA 15086; telephone (724) 776-9000, ext. 227; fax (724) 776-3770; e-mail weissp@tms.org. The deadline to submit completed work forms is January 9, 1998.
---
The information on this page is maintained by the TMS Customer Service Center (csc@tms.org).