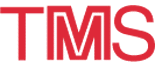 1999 TMS Annual Meeting: Destination Information
---
February 28-March 4 · 1999 TMS ANNUAL MEETING · San Diego, California

During the week of February 28-March 4, 1999, the 128th Annual Meeting & Exhibition of The Minerals, Metals & Materials Society (TMS) will be held in San Diego, California at the San Diego Convention Center.
ABOUT SAN DIEGO
Although San Diego may be most known for its abundance of sunshine, it is quickly becoming a top site with TMS and other organizations for some of their biggest and most important conferences. The 760,000 square-foot convention center, with its white sail-like rooftop, sits right on the edge of the waterfront and annually hosts more than 50 conventions and trade shows. San Diego county boasts more than 45,000 hotel rooms, 7,500 of them within a one-mile radius of the convention center, so accommodating convention attendees is no problem.




San Diego is America's 6th largest City, San Diego county stretches for 70 miles along the Pacific Ocean and is home to a culturally diverse population of 2.6 million. The local climate, a coastal desert, approaches perfection year-round, never too hot, never too cold, rarely rainy. Just about perfect year-round for outdoor sports, and you can have your pick of 83 golf courses, 1,200 tennis courts, and more than 50,000 boats.

The natural wonders of San Diego are enhanced by the world-renowned research facilities of Scripps Institution of Oceanography and the Salk Institute, and San Diego is proud to be home to the largest military complex in the world.

Other things to see and do:
The Gaslamp Quarter shopping, dining and entertainment district features architecture that turns back the clock.
The San Diego Zoo, considered to be the best in the world, has thousands of animals in natural settings.
There is also the San Diego Wild Animal Park.
Sea World, famous for Shamu, the killer whale, offers numerous shows and marine life exhibits.
San Diego's seventy miles of beaches.
Old Town offers the flavor of Mexico in an authentic early San Diego setting.
The Mexican border, and Tijuana's shopping, dining, and cultural center are nearby.
Coronado Island, home of the renowned Hotel del Coronado.
ACCESS
Airlines: San Diego International Airport/Lindbergh Field near downtown is served by all major U.S. airlines.

Highway Access: San Diego is about a 2 1/2-hour drive from downtown Los Angeles via Interstate 5, which stretches from Canada to the Mexican border. Interstate 8 serves drivers from Yuma, Arizona and all points East. Interstate 15 provides access from Riverside County, Nevada, and the Inter-mountain West.
CLIMATE
San Diego's mild climate makes it an ideal year-round destination. The average daytime temperature is 70 degrees Fahrenheit (21 degrees Celsius) and most days are sunny. At night the temperatures rarely drop below 40 degrees Fahrenheit (4 degrees Celsius).

---
The information on this page is maintained by the TMS Customer Service Center (csc@tms.org).