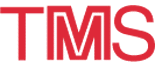 1999 TMS Annual Meeting: Hume-Rothery Award Symposium and Award Presentation
---
February 28-March 4 · 1999 TMS ANNUAL MEETING · San Diego, California

During the week of February 28-March 4, 1999, the 128th Annual Meeting & Exhibition of The Minerals, Metals & Materials Society (TMS) will be held in San Diego, California at the San Diego Convention Center.

The Hume-Rothery Award was established in 1972 by the Institute of Metals Division of TMS and recognizes outstanding scholarly contributions to the science of alloys. The award includes an invitation to the recipient to be the honored lecturer at the William Hume-Rothery Memorial Symposium during the TMS Annual Meeting.
"Interactions of Solutes with Migrating Interfaces in Alloys"
Sponsored by: Jt. EMPMD/SMD Alloy Phases Committee
Presented by: Prof. Dr. Mats Hillert, Professor Emeritus, Royal Institute of Technology
When: Monday, March 1, 1999, 2:00 p.m.
Location: Room 14A, San Diego Convention Center

About the topic: A review will be given of the mechanisms for various cases of interactions of solutes with migrating interfaces in alloys. Thermodynamic aspects will be emphasized. The following cases will be included: solute drag, massive transformation, gamma to alpha transformation in Fe-C-X alloys, para and ortho conditions, trapping in solidification and diffusionless solidification, DIGM, liquid film migration and discontinuous precipitation.
About Prof. Hillert
Degrees: Prof. Hillert studied Chemical Engineering at Chalmers University, Sweden (B.S. 1947) and Physical Metallurgy at the Massachusetts Institute of Technology, USA (Ph.D.).

Experience: 1948-1961 Research Engineer, Swedish Institute Metals Research 1961-1990 Professor of Physical Metallurgy, Royal Institute of Technology

Research Activities: In research, Prof. Hillert's area of specialization has been thermodynamics wherein he has published extensively and has been one of the leading figures in developing the "CALPHAD METHOD" for predicting phase equilibria in complicated systems. He has been particularly successful in linking basic research to industrial needs, mostly those in Sweden's iron and steel industry.

Awards: Prof. Hillert has received the following awards: R.F. Mehl Medal, The Minerals, Metals & Materials Society; Bakhuis Roozeboom Gold Medal, Royal Academy of the Netherland; Acta Metallurgica Gold Medal; Murakami Gold Medal, Institute of Metals, Japan; Brinell Gold Medal, Royal Academy Engineering Sciences, Sweden; Rinman Gold Medal, Jernkontoret, Sweden; Tawara Gold Medal, Iron Steel Institute, Japan; Wallmark Award, Royal Academy Sciences, Sweden; Björkén Award, Uppsala University, Sweden; KTH Stora Pris, Royal Institute of Technology, Sweden; Hume-Rothery Prize, Institute of Metals, London; Citation Classic, Current Content 12 (33); European Council Lectureship, ASM Europe; Albert Easton White Distinguished Teacher Award, ASM International.

---
The information on this page is maintained by the TMS Customer Service Center (csc@tms.org).