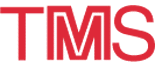 1999 TMS Annual Meeting: Short Course Program
---
February 28-March 4 · 1999 TMS ANNUAL MEETING · San Diego, California


During the week of February 28-March 4, 1999, the 128th Annual Meeting & Exhibition of The Minerals, Metals & Materials Society (TMS) will be held in San Diego, California at the San Diego Convention Center.

Prior to the meeting, TMS will conduct a selection of six learning intensive courses designed to enhance your technical and professional expertise. These courses were developed in response to the training and information needs of today's engineering professional. With such a diverse and carefully selected list of topics, you may select one or more of the courses suited to your needs.

We invite you to read over this information carefully and consider the merits of each course, as well as the qualifications of the respective presenters, and you are sure to find something of benefit to you and perhaps one of your colleagues. Subjects being offered are as follows:

All courses will be held at the San Diego Marriott Hotel and Marina, San Diego, California the weekend prior to the meeting, Saturday and Sunday, February 27 and 28, 1999.

TAX DEDUCTION
A tax deduction can be taken for all expenses of continuing education (including registration fees, travel, meals, and lodging) undertaken to maintain and improve professional skills. For more information concerning applicability, contact your local Internal Revenue Service office.

The registration deadline for courses has passed. You may register for courses any time prior to the meeting or on site.

Cancellation Policy: TMS reserves the right to cancel any course due to low pre-registration. All pre-registered attendees will be notified of the cancellation and offered either a transfer or a full refund.

Refund Policy: For reasons other than cancellation of the course by TMS, written requests must be sent to TMS Headquarters, 184 Thorn Hill Road, Warrendale, PA 15086, postmarked no later than February 12, 1999. A $25 processing fee will be charged for all cancellations; this processing fee is separate from and in addition to the fee charged for cancellation of meeting registrations. Absolutely no refunds will be issued after the February 12, 1999 deadline.

---
The information on this page is maintained by the TMS Continuing Education Department (bradel@tms.org).