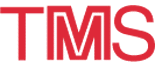 1999 TMS Annual Meeting: First Annual Student Poster Session
---
February 28-March 4 · 1999 TMS ANNUAL MEETING · San Diego, California

During the week of February 28-March 4, 1999, the 128th Annual Meeting & Exhibition of The Minerals, Metals & Materials Society (TMS) will be held in San Diego, California, at the San Diego Convention Center.

The 1999 TMS Annual Meeting will host the first annual student-only poster session. All student attendees of the meeting are encouraged to participate. All conference attendees will have the opportunity to vote for the "best poster." The student presenting the winning poster will receive a $500 cash prize.

Guidelines for entering the poster session are as follows:
Poster presentations should be of technical interest to individuals in the fields of minerals, metals, and materials.
Authors must be full-time students who are pursuing undergraduate or graduate degrees.
All authors must register to attend the Annual Meeting and must be present to put up and take down their posters.
Each author may use up to a 4' by 4' space. Authors will be assigned a display number prior to the conference that designates where the presentation should be posted.
Any visual aids that may clarify the result of your work are encouraged. However, do not post your paper text. Ideally, graphics should be simple, clear, colorful, and well labeled. The title of your poster should be written in letters 2 to 5 cm high and be readable from a distance of 2 m.
Travel scholarships are available for full-time students sponsored by the TMS technical committees.
For further information, contact the TMS Education Department, 184 Thorn Hill Road, Warrendale, Pennsylvania 15086; telephone (724) 776-9000, ext. 239; fax (724) 776-3770; e-mail membership@tms.org.

---
The information on this page is maintained by Vicki Koebnick (koebnick@tms.org).