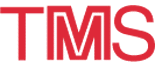 1999 TMS Annual Meeting: Exhibitor
---
February 28-March 4 · 1999 TMS ANNUAL MEETING · San Diego, California
AEA TECHNOLOGY ENGINEERING SERVICES, INC.
Booth #320     Pittsburgh, Pennsylvania
---
Materials and Chemical Process Assessment (MCPA)

AEA Technology has for many years had an extensive capability in both experimental and computational thermochemistry and kinetics. These skills have been applied to studying the detailed chemistry of a diverse range of processes for many customers, leading to improvements in process design and optimization, safety and environmental impact. Since 1992, these areas of chemical kinetics and thermodynamics have been integrated in a single product area, Materials and Chemical Process Assessment (MCPA).

MCPA brings together software, databases, consultancy, and experimental services and applies them to industrial problems associated with the kinetics and energetics of chemical processes and/or the determination of the concentrations and identities of species generated in processes. These processes can be studied for a wide range of materials, including metal alloys, ceramics, glasses, slags, aqueous solutions and vapor and aqueous phases either alone or in combination. Clearly, the scope of such studies is very wide and consequently MCPA has benefited a large number of customers in a broad range of industry sectors.

---