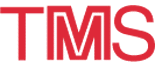 1999 TMS Annual Meeting: Exhibitor
---
February 28-March 4 · 1999 TMS ANNUAL MEETING · San Diego, California
ATAN-SISTEMAS DE AUTOMACAO
Booth #200 (9 spaces)     Belo Horizonte, Minas Gerais, Brazil
---

ATAN is today the largest Engineering Automation Company in Brazil.

ATAN built in 10 years a solid reputation as an automation solution provider in several industrial segments: aluminium, mining, cement, steel, ports, and food and beverage automation. We will present SCORE, a complete solution for POT LINE automation, and TOP SCORE, a JAVA data collection module that exports production data to Intranet or Internet.

TOP SCORE's main idea is to make information available to management levels using a regular browser like Netscape or Internet Explorer. The user situated in any part of the organization can mine the data, format tables and graphs, and print it in a desktop computer. Today SCORE controls more than 1,900 pot cells and 500,000 tons of primary aluminium per year all over the world.

---