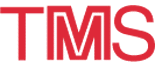 1999 TMS Annual Meeting: Exhibitor
---
February 28-March 4 · 1999 TMS ANNUAL MEETING · San Diego, California
BROCHOT SCS
Booth #927     Tremblay en France, France
---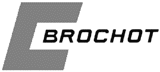 BROCHOT company has 30 years experience in the design and manufacturing of special equipment for the primary aluminium industry. With its 3 departments, Brochot-Syprim-Berger, BROCHOT proposes the full range of equipment necessary for aluminium smelters :
Brochot: electric pot ramming machine ingot casting & stacking lines dross handling equipment (Ekumax)
Syprim: anode cooling anode handling & storage anode rodding shop
Berger: special vehicles for anode and molten metal transport ; furnace charging and tending vehicles.
Come to our booth #927 and find out more on our latest developments and discuss innovative solutions to your equipment.

---