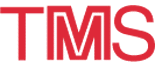 1999 TMS Annual Meeting: Exhibitor
---
February 28-March 4 · 1999 TMS ANNUAL MEETING · San Diego, California
EBNER FURNACES, INC.
Booth #512     Wadsworth, Ohio
---
Ebner Furnaces, Inc. and Ebner Industrieofenbau will display the latest technology related to high performance furnaces for the aluminum industry. Of particular importance are the roller-hearth furnace for solution heat treating aluminum plate and pusher type furnace for re-heating and homogenizing aluminum ingots. Ebner also supplies equipment for solution heat treating and aging of aluminum castings and extrusions and batch type annealing ovens for aluminum strip coils and aluminum foil.

---