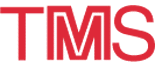 1999 TMS Annual Meeting: Exhibitor
---
February 28-March 4 · 1999 TMS ANNUAL MEETING · San Diego, California
HOLCAN CONSTRUCTIONS PTY LTD.
Booth #535     Queensland, Australia
---

The Holcan Welding System offers an alternative to hand, friction or flat butt welding of anode rod stubs and adds a degree of automation at a low capital cost.

Our system will outperform manual welding methods by up to 60%. Simplistic design and proven reliability allows for in-house maintenance to be carried out on all pieces of equipment therefore eliminating the need for technical assistance from outside sources.

---