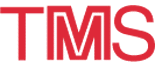 1999 TMS Annual Meeting: Exhibitor
---
February 28-March 4 · 1999 TMS ANNUAL MEETING · San Diego, California
HOLTON/CONFORM
Booth #1034     West Howe, Bournemouth, United Kingdom
---

Holton Conform produces machines and complete lines for the continuous extrusion of nonferrous metals. At the 1999 TMS Annual Meeting & Exhibition, Holton is presenting this technology and its applications for manufacturing aluminum solids, tubes and sheathing/cladding operations.

Grain Refining Rod: Holton's technology is used to manufacture aluminum grain refining rod. The coiled rod has no discontinuities, a homogenous distribution of grain refining elements and a bright finish.

Solid Conductors: Holton Conform extrudes solid aluminum conductors including sector shapes.

Round and Multiport Tubing: Holton Conform is capable of direct extrusion of heat transfer tubing with consistent mechanical properties, no performations and no surface lubricants.

Reprocessing Scrap: Holton has developed technology to accept granulated aluminum, including process scrap, converting it directly into products such as steel deoxidizing rod without melting.

Sheathing of Cable Cores: Holton's sheathing lines extrude seamless aluminum tubes around cable cores including fibre optics units (OPGW) and coaxial RF cables (CATV).

Cladding: Holton's lines are used for the continuous aluminum cladding of steel wires and aluminum stabilizing of superconductor cable cores.

Holton Conform and its customers are supported around the world by its parent company, Outokumpu.

---