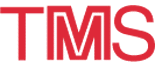 1999 TMS Annual Meeting: Exhibitor
---
February 28-March 4 · 1999 TMS ANNUAL MEETING · San Diego, California
HYSITRON, INC.
Booth #1028     Minneapolis, Minnesota
---
In 1995, Hysitron, Inc. introduced to the global community an instrument specifically designed for precise nanomechanical activity at the atomic level. The ability to touch the atomic surface, and then exactly control the force in which you move in dimensions, one atomic level at a time, offering tremendous new opportunities of investigation of new materials.

Hysitron, Inc. manufactures nano-mechanical testing instruments especially tailored for the measurement of hardness, elastic modulus, friction, scratch, and wear of thin films. The TriboScope (registered) offers the materials scientist the unique ability to perform quantitative nanoindentation and nanoscratch testing with in situ atomic force microscopy imaging.

---